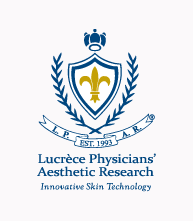 San Celemente, CA (PRWEB) December 30, 2011
Lucrece Physicians' Aesthetic Research (LPAR Skin Care) announces a new product: Stem Cell Nourishing Mask featuring a luxurious and potent blend of three major botanical stem cells (Apple, Gardenia Jasminoides, Echinacea Angustifolia) two state-of-the-art peptides (Nutripeptides®, Matrixyl® synthe'6™), and numerous botanical extracts and minerals, the Stem Cell Nourishing Mask is thoroughly formulated to nourish, firm, and energize mature skin.
Stem cells for skin care represent a major breakthrough in anti aging, skin health and cell longevity. By protecting and replenishing the building blocks of what makes up skin cells, certain long-lived, plant stem cells can continue the process of human skin cell regeneration when our own stem cells slow down or decline. This is at the core of skin health as stem cells serve as a repair system for the body.
Peptides are partial or short chains of amino acids (proteins) that can act as "messengers," sending signals to cells with instructions as to how to respond. Peptides "respond" by reducing muscle cell contraction (reducing and smoothing wrinkle depth), stimulating collagen production and elastin, and developing the deeper dermal layer that provides strength and resilience. If long chain proteins were used in anti aging skincare products they could not penetrate the epidermis (top layers) because their molecular size is too large. However, peptides can penetrate the epidermis due to their shorter length and delivery systems.
LPAR anticipates a retail version of the product launching near the end of Q1, 2012. Please visit LPAR on the web for more information.
# # #