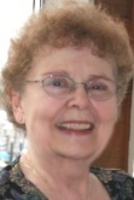 Life is a series of adventures.
Stanwood, WA (PRWEB) April 7, 2010
Who says life is over at 83? Certainly not Luise Volta, octogenarian author of over 1,000 blog posts on the popular "advice" website, MomResponds.com. In the five years since she started her online column, Volta has garnered over 1,500 reader comments from more than 150,000 annual site visitors. And she answers questions from 120 countries on topics ranging from sex to shoelaces.
"Two of the subjects I address most often are 'My son hates me' and 'What do I do about my sexless relationship?'" she shared.
Other questions she often receives are, "Is my marriage over?" and "How do I find the vehicle ID on my travel trailer?" RVs and small campers occupy significant space on her site, as do mother-in-law problems. "I came to realize that many women have trouble with their adult sons and daughter-in-laws, so I started an online forum where women could discuss it." Her resulting second website, WiseWomenUnite.com, has been up for a year and boasts more than 250 active forum participants. "Now younger women are writing in asking for help with their mother-in-laws!" she said.
Housebound while caring for her 98-year-old husband, Volta got the idea of starting her blog from family and friends who often would ask her for advice. "They told me, 'Mom, you need to put that out there. Somebody else somewhere needs to hear that, too.'"
Prior to becoming a caregiver, much of Volta's recent years have been spent volunteering in many different capacities in the retirement facility where she and her husband live. She also wrote for a senior newspaper and occupied a seat on the Snohomish County Council on Aging. Last year she won two awards, one for her senior community service and the other for her web presence. Seattle's Foss Home and Village Foundation honored her with a "Special Senior Award" and Bank of America Charitable Foundation's Neighborhood Excellence Initiative recognized her as a "2009 Local Hero."
Volta has worked as a nurse, preschool teacher, interior designer, real estate agent, insurance adjuster, and dairy herd tester. She's traveled the Northern Hemisphere as a full-time RVer and currently lives in the Pacific Northwest. She bore four children, buried three, and has survived five marriages. She has 60 years' experience as a wife and mother.
When asked if she finds aging depressing, Volta replied, "No. Life is a series of adventures. Some are difficult, of course. But whenever I feel a void, I wonder, 'What's just around the next corner? And I can't wait to find out!'"
###