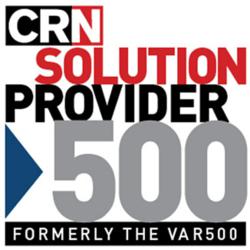 Dallas, Texas (PRWEB) June 29, 2013
Lumenate has made a significant move up the ranks of CRN's Top 500 Solution Providers, jumping from 298 in 2012 to 122 in this year's list.
The Solution Provider 500 is CRN's annual listing of the largest integrators, service providers and IT consultants in North America, ranked by their solution provider services revenue. It serves as the most up-to-date and comprehensive ranking of solution providers in the market today.
According to Gary Derheim, Lumenate Vice President of Managed Services, "Not only are all of us at Lumenate honored to once again be named to this list, but we are proud that our company's dedication to resolving our customers' virtualization needs has propelled Lumenate so high in this year's list."
"Cloud computing is driving change in the IT solution provider industry and changing the face of CRN's 500 list," noted Lisa Barry, CRN Associate Editor. "Lumenate's success in using cloud computing to address today's business challenges is evidenced by their significant growth in our annual ranking."
Click here to view CRN's article on how the cloud is changing the face of CRN's Solution Provider 500
About Lumenate
Lumenate is a Technical Consulting Firm focused on enabling the Virtualized Enterprise with Disciplines in Storage, Virtualization, Networking and End-to-End Security. Headquartered in Dallas, Texas, Lumenate has offices throughout the Southwest, Midwest, and Northeast, serving customers nationally and internationally. For more information about Lumenate visit http://www.lumenate.com.