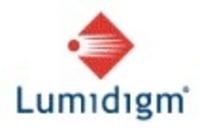 With this study, Lumidigm has proven they can offer state-of-the-art technology which will enhance our ability to effect DWI arrests and strengthen the cases from a prosecution standpoint as well
ALBUQUERQUE, N.M. (PRWEB) March 10, 2008
Lumidigm uses unique and patented multispectral analysis to produce biometric fingerprint images. Biometric data collection is not the only possible use of multispectral technology. Lumidigm sensors can potentially be configured to collect additional information, such as the presence of alcohol. "The potential implications for law enforcement personnel as it relates to DWI enforcement is very encouraging," said Bernalillo County Sheriff Darren White.
"Within a couple of years there will be wide adoption of biometrically-enabled security and personalization devices in automobiles," said Matthew Ennis, Vice President of Business Development at Lumidigm. "We have an advantage in this marketplace because of the ability of our fingerprint sensors to work well in the same extreme conditions where automobiles are used." Lumidigm believes biometrically-enabled alcohol sensing in vehicles would be sold as an option to fleet managers.
"With this study, Lumidigm has proven they can offer state-of-the-art technology which will enhance our ability to effect DWI arrests and strengthen the cases from a prosecution standpoint as well," said Sheriff White. He continued, "We are following with interest the applications related to the handheld device Lumidigm is developing for the U.S. Army." The 2008 Defense Appropriations Act includes $2M for the development of the handheld fingerprint reader, which will bring quick and secure identification and verification to the field. Expected to be available this summer, Lumidigm's handheld biometric device is highly anticipated among law enforcement agencies worldwide.
About Lumidigm
Lumidigm, Inc. deploys biometric systems that work quickly and effectively on all people in all environmental conditions using multispectral imaging. Lumidigm provides liveness-protected identity management for civil identification, point-of-sale, physical and logical access, time and attendance, and portable electronic device applications.