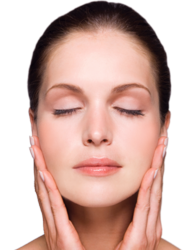 (Luminaze) safely and quickly improves the appearance of age spots, post-acne discoloration and other dark areas, restoring skin's radiance
Toronto, Ontario (PRWEB) November 16, 2011
With the inaugural launch of their new website located at Luminaze.com, Syneron Beauty Inc. is unveiling Luminaze, labeled the catalyst for beautiful skin, their latest breakthrough in a series of skincare technology advancements. Syneron Beauty has developed Luminaze to offer a professional based formula for dark spot correction and skin brightening in a nonprescription solution. Luminaze contains the patented Active Luminaze™ Enzyme, which safely and quickly improves the appearance of age spots, post-acne discoloration and other dark areas, restoring skin's radiance and revealing a visibly brighter and more even skin tone.
Clinically proven to noticeably improve evenness of skin tone in just 7 days, the active catalytic enzyme behind the Luminaze™ solution achieves optimal results by actually breaking down melanin, the pigmentation in our skin and hair. The results are healthier, brighter, and younger looking skin quickly and effectively. Luminaze contains the first and only active ingredient that actually breaks down melanin, and is faster and more effective than the leading prescription ingredient, hydroquinone. A split face, double blind clinical study involving 51 volunteers was conducted to compare Luminaze to a Hydroquinone (HQ)-based product. Results showed a 15% improvement in overall fairness after only 8 days of use with Luminaze and no improvement with the HQ. Uneven skin tone and dark spots improved by 29% after 31 days of use with Luminaze and only 15% with the HQ.
The science behind Luminaze begins with the Active Luminaze™ Enzyme, which is found high in the Swiss Alps, harvested from a mushroom that grows on trees. Properties in the mushrooms cause the surrounding bark on the trees around them to decolorize. These same properties were later found to break down the melanin in skin and dramatically improve the appearance of dark spots from the sun and aging. These active catalytic enzymes, or targeted proteins, increase the rate of chemical reactions, providing superior safety over other harsh chemical products, such as Hydroquinone. The Luminaze enzyme is designed to specifically target melanin and does not react when in contact with other properties; creating an effective, yet safe and gentle skin brightening treatment that can be used twice daily.
About Syneron Beauty Inc.
Syneron Beauty Inc. a subsidiary of Syneron Medical Ltd, is the global leader in the development of innovative and high performance beauty treatments and devices, empowering users with professional level solutions for at-home use.
###