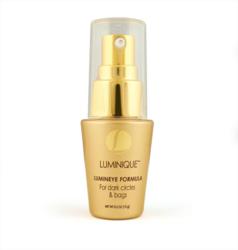 New York, NY (Vocus/PRWEB) April 04, 2011
The launch of Luminique's new line of skincare products is predicted to change many things about the skincare industry. Health and beauty products have long catered to the needs of the majority of consumers' skin but have often failed to consider highly sensitive skin types and the restrictions caused by tight budgets. For this reason, many consumers have either not been able to purchase the products that they feel would adequately treat their skin problems or they have not found products capable of being both gentle and effective. Luminique, a high quality skincare system that is clinically proven to be safe for all skin types, will be offered to the general public at an affordable price, bringing effective skincare to consumers that were previously unable to invest in the more expensive items that were available on the market.
Whereas only high income consumers have been able to access quality skincare products in the past, the launch of Luminique signifies a change in the industry by opening its products to consumers with tighter budgets. The lower price tag, however, does not signify a lower standard of quality, a point which is sure to cause a stir in the skincare industry. The Luminique skincare system, which is composed of four different products that can either be used together or individually (Cleanser, Toner, Lumineye Formula, and Age-Defying Complex), offers nearly all consumers the opportunity to improve their skin while maintaining their financial obligations.
In addition to changing the standard of pricing, Luminique has also reached out to consumers with highly sensitive skin by creating a formula that is both extremely powerful and exceedingly gentle. Dermatological and clinical tests indicate that Luminique products are non-irritating and safe for all skin types, as well as paraben-free. Additionally, the products have been infused with moisturizers and antioxidants, increasing the overall health of the skin.
The new Luminique skincare line has been specially developed utilizing the latest in scientific breakthroughs and research. Supported by evidence from many dermatological and clinical trials, Luminique is effective on all skin types and has been proven to achieve the results advertised by the brand. Luminique is set apart from the rest of the skincare industry because of the brand's commitment to quality and to the needs of its clients. Being both of high quality and a low price point, the launch of the Luminique skincare line is expected to change the way consumers look at the skincare industry, as well as the way that manufacturers develop their products.
###