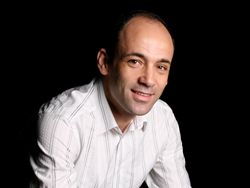 Opening in Russia is a major step in implementing Lunacloud's strategy of being a global cloud infrastructure and platform provider with a strong focus on local operations in different regions
Lisbon and Moscow (PRWEB UK) 23 April 2014
The launch of its operation in Russia will allow Lunacloud to continue the implementation of its strategy of international expansion. Lunacloud is a provider that strives to exceed customer expectations in delivering cloud infrastructure and platform services (IaaS and PaaS) by being technologically advanced and designed mindfully, delivering powerful, flexible and yet very simple cloud compute & storage services at the best value.
Lunacloud was launched in the UK and Portugal in June 2012 and has expanded to France and Spain in 2013. Russia is an important market for Lunacloud because it is one of the fastest growing economies in the world and at the same time faces less competition by other cloud providers than other major markets.
With this opening, Lunacloud aims to reduce cloud adoption barriers for small and medium businesses in Russia, and extends its offer to the entire Eastern Europe region. Lunacloud provides its website and control panel, as well as telephone support, in Russian, pricing and billing in Rubles, as well as popular local payment methods, options that other global cloud players do not offer.
Lunacloud plans to open a Datacenter in Moscow until the end of 2014, which will expand the geographical reach of its cloud infrastructure and will allow customers to choose whether they want locate their data inside Russia (EU East datacenter) or prefer to locate it in any other of the Lunacloud datacenters (EU West or EU Central).
"Opening in Russia is a major step in implementing Lunacloud's strategy of being a global cloud infrastructure and platform provider with a strong focus on local operations in different regions," said António Ferreira, Lunacloud's CEO.
"Starting business in Russia, is a result of our confidence and passion to provide high quality and innovative cloud services, to meet the needs of all Russian speaking customers," said Mikhail Mikhailov, Head of Lunacloud Russia.
Lunacloud in Russia can be reached at Kozhevnicheskaya St. 14, - 5 Moscow or by email at info(at)lunacloud(dot)ru