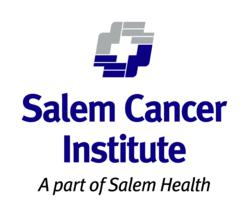 Early detection of lung cancer means we can potentially save lives in our community.
Salem, Ore. (PRWEB) January 17, 2013
Salem Cancer Institute is taking a preemptive approach to lung cancer in our community by launching a new lung cancer screening program designed to help catch the disease in its early stages and save lives. The program launched in a pilot phase on Jan. 14 and includes much more than just a single screening.
The comprehensive program will involve 1,000 patients who will undergo screenings, education, a smoking cessation program, an opportunity to enroll in a clinical trial, and results tracking. A dedicated staff person will assist participants through the entire screening process.
Lung cancer is the number one cause of cancer-related deaths in the United States taking more than 166,000 lives annually. Unfortunately more than 75 percent of lung cancer cases are diagnosed at Stage 3 or 4 with five-year survival rates of only zero to 15 percent. If diagnosis can happen at an earlier stage through screenings, such as those offered by Salem Cancer Institute, there is a much higher chance the patient can be cured with appropriate treatment.
"We have screening programs for breast, prostate and colon cancer so it only made sense to offer a screening program for lung cancer when it is currently responsible for more deaths each year than prostate, breast, colon and pancreatic cancer combined," said Tasha McDonald, MD, chair of Salem Cancer Institute's lung cancer screening program and member of the thoracic oncology committee. "The goal of any cancer screening program is to detect cancer at an earlier stage, when it is potentially curable and that's certainly the case for our lung cancer screening program. Early detection of lung cancer means we can potentially save lives in our community."
The screening is done through a low-dose CT scan (LDCT) and is one of the easiest screening exams a patient can have. The LDCT has been shown to be the most effective screening method for lung cancer.
Results of a National Lung Screening Trial (NLST) sponsored by the National Institute of Health in June of 2011 showed that high-risk patients screened yearly with a low-dose CT scan had a 20 percent lower chance of dying of lung cancer than those screened with a chest x-ray. In addition, patients found to have the earliest stage of cancer (stage 1), increased from 21 to 40 percent.
To be considered for the program, a patient must meet eligibility requirements which include being in the 55- to 74-year age range with a minimum of 30 pack-years of smoking ("pack-years" equals the number of packs smoked per day multiplied by the number of years smoked), is a current smoker or has quit within the last 15 years, and has no symptoms of a lung condition or a history of lung cancer. There are risks and benefits to all cancer screening programs and a lung cancer screening may not be right for all eligible patients. Answers to frequently asked questions are available online.
The cost of the screening to high-risk patients is $99 and includes education and follow-up through the entire program. Most insurance plans do not currently cover lung cancer screenings. Scholarships are available for those who meet the screening criteria but who can't afford the $99 charge.
The lung cancer screening program is made possible in part through a generous grant provided by the Salem Hospital Foundation.
A significant amount of the program costs are also being absorbed by Salem Cancer Institute in order to provide a groundbreaking program that will have a direct impact on the effects of lung cancer in our community.
Lung cancer is the most preventable type of cancer with one life saved for every 320 screened, as compared to one life saved for every 1,500 screened for breast cancer with mammography. With approximately 15,000 people (three percent of the population) in the Salem and surrounding area who fit the screening criteria, this lung cancer screening program has the potential to save 46 lives right in our own community.
Patients must be referred to the lung cancer screening program by their primary care provider. Primary care providers will play a vital role in determining which patients are the best fit for the screening program and discussing the risk and benefits. If patients do not currently have a primary care provider, Salem Cancer Institute can help establish their care with a provider who is accepting patients. For more information, contact Salem Cancer Institute at 503-561-SCAN (7226).
Salem Cancer Institute is a part of Salem Health which includes Salem Hospital, West Valley Hospital, the Community Health Education Center and other affiliated healthcare organizations offering quality care to people in and around Oregon's Willamette Valley. Visit us at salemhealth.org and facebook.com/salemhealth; follow us on Twitter: @salemhealth; and view us at youtube.com/salemhealth.