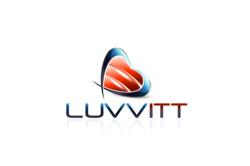 The Luvvitt line of iPad cases and covers are not just good looking, they are also incredibly durable with convenient multi-function capabilities.
(PRWEB) April 30, 2012
Luvvitt just released a new line of iPad cases and covers to keep that expensive mobile equipment safe from damage while providing options to create a personalized look with multi-functionality.
Luvvitt has built a reputation for offering quality iPad cases and covers and for providing exceptional customer service. Founder Eli Altaras said Luvitt combines sophistication with protection, keeping that iPad free from dings and scratches.
"I love technology and gadgets and I'm a fan of Apple products so I thought I'd offer something to accessorize those products. The Luvvitt line of iPad cases and covers are not just good looking, they are also incredibly durable with convenient multi-function capabilities," Altaras said.
The new line of Luvvitt includes products like the Luvvitt Aluminum Wireless Bluetooth Keyboard Case, which at 11mm thickness makes it the world's thinnest Bluetooth keyboard case. The iPad Case allows an iPad to rest on the soft rubber stoppers that are located on the base of each corner to ensure the screen doesn't come into contact with the keycaps. Multi-function options in these iPad cases and covers allow viewing in portrait and landscape modes.
To prove iPad cases and covers don't have to be all business, there's the Luvvitt DOLCE Slim-fit Smart Cover Companion/Compatible TPU Case. These covers make a great companion for the official Apple Smart Cover. DOLCE provides an elegant look to any iPad while still offering protection from scratches and falls. The Luvvitt DOLCE comes in a variety of contemporary colors.
For a sleek option in iPad cases and covers look no further than the Luvvitt 3D SuperSlim iPad Case has a built in stand and automatic screen sleep/awake function. It provides extra protection with covered edges and is a custom fit for the iPad yet it offers a sleek design and access to keys and buttons. Alternately, there's the The Luvvitt 3D iPad Case which is a leather folio with 3-in-1 built in stand.
For other options for iPad cases and covers check out the Luvvitt PERFETTO - Full Grain Genuine Leather iPad Case which has many similar features included in a full grain, certified leather. The case is handmade with top quality detailed craftsmanship and super-soft cushioned microfiber interior lining that cleans and protects the screen.
Luvvitt's line of iPad cases and covers makes protecting mobile devices a trendy and colorful option. To see the full line of Luvvitt' ipad cases and covers, visit http://www.luvvitt.com or click here.
About Luvvitt
Luvvitt began in 2010 and has quickly gained a reputation for high quality iPad cases and iPad covers. Founded by Eli Altaras, Luvvitt is based on a love of technology and gadgets. The name was inspired by the company's effort to instill love in its products while also referring to the way it conducts business. That philosophy along with a strong focus on customer satisfaction has given Luvvitt an edge over the competition in the iPad accessories market. Visit Luvvitt at http://www.Luvvitt.com or http://www.luvvittstore.com.