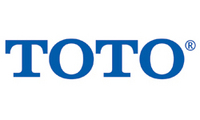 From day one, TOTO USA has been dedicated to providing not only the highest quality, luxury bath products, but also those that meet and exceed our customers' expectations
Atlanta, GA (PRWEB) May 13, 2008
TOTO USA Inc., a manufacturer of luxury bath products, announces its new brand philosophy campaign--totology--that takes a unique approach to water technology and conventional sustainability reporting. Using neologism to define a proprietary knowledge system, TOTO demonstrates that the totality of its core competencies synergize to create success by balancing economic, social, and environmental objectives. As represented in the totology wheel, each drives and is reinforced by the other in a constant virtuous cycle. Thus, continuous improvement in the area of customer experience drives innovative water technology development, which spurs sustainable manufacturing practices, which in turn, drives water efficiency - and the virtuous cycle of continuous improvement begins anew.
Long before government mandates, TOTO USA was researching, testing, and designing high-performance, luxury bath products with water technologies that help preserve the planet's resources as they enhance the design aesthetics of a homeowner's most personal space. Through its new micro site, whytotology.com, the company would like to share the core philosophies that have informed its effective resource management since TOTO's inception in Japan over 90 years ago. totology combines the three aspects of the company's central resource preservation belief system - sustainability, water technology, and the user experience.
"From day one, TOTO USA has been dedicated to providing not only the highest quality, luxury bath products, but also those that meet and exceed our customers' expectations," said Shannon Peterson, Interactive Communications Manager of TOTO USA. "TOTO USA works hard to go above and beyond government regulations and ensure that our products are earth-friendly and use original water technology techniques."
Sustainability - attempting to minimize the negative impact left on the planet - is one of TOTO's core values, as articulated in the new totology campaign. TOTO USA's advocacy, manufacturing processes, and products are all envisioned with sustainability in mind. Combined with the company's groundbreaking technological advances, sustainability and water technology innovation are at the heart of TOTO USA's full line of luxury bath products for the bathroom space. Innovations like SanaGloss, a nanotechnology that reduces the amount of cleaning chemicals needed to maintain a toilet; 1.28 gallons per flush high-efficiency toilets that utilize 20% less water than standard low flow models; and EcoPower, a unique technology that harnesses the power generated by the water that will ultimately wash the user's hands to operate touch-free sensors, are just a few of the earth-friendly ideas in a long history of green thinking from TOTO USA. For more information on TOTO USA's line of eco-friendly luxury bath products, visit http://www.whytotology.com.
About TOTO USA
TOTO, the world's largest plumbing products manufacturer, has been providing innovative bath products to consumers for over 90 years. Headquartered in Morrow, Georgia, TOTO USA's collection of luxury, high-performance bath products includes high-efficiency toilets, fashion forward lavatories and faucets, and other high-design bath fixtures, fittings, and accessories. Long before government regulations, TOTO USA has been researching, testing, and implementing earth-friendly ideas to integrate in its products and is always looking for innovations to its luxury, high-performance bath products. For more information about TOTO USA Inc., visit http://www.totousa.com.
###