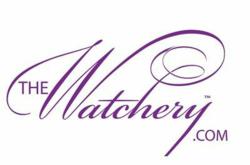 This week is jam-packed with savings. All week long, shoppers can save in our Spring Sale event featuring premium sales on luxury watches by Tissot, Movado, Invicta and Technomarine.
New York, NY (PRWEB) March 29, 2012
The Watchery—a high-end, online retailer of luxury brand watches—is hosting an incredible week of savings to end the month of March in a big way. The Watchery always strives to offer shoppers top of the line savings on luxury brand watches with discounts of up to 88% off around the clock at TheWatchery.com. That said, the widespread luxury watches inventory, including Tissot, Technomarine, Invicta, Movado, Baume & Mercier and more, will be dramatically discounted even further during this one week only. With more than 100 luxury brand designer watches always available at The Watchery, there is always something for every shopper.
This week began with extreme reductions on the favorite luxury watch brand for men and women, Tissot. The Watchery stocks over 60 great styles of Tissot watches and the online retailer put the covetable luxury watches on sale for savings starting at 33% off a limited quantity. The selection includes such popular designer watch styles as Tissot Women's Ballade III watch, Women's and Men's PRC 100 watches, Men's T-Sport Racing watch and Tissot Men's Heritage Watch.
Looking for a birthday or anniversary gift for a sports lover? Tissot's timepieces have been chosen as official timekeepers for world championships in cycling, motorcycling, fencing and ice hockey, therefore making them an ideal choice for your sports lover. Tissot is also the official watch and timekeeper of NASCAR. Any sporting enthusiast will surely swoon at the opportunity to own a timepiece by this luxury watchmaker.
Other promotions of the week included a one-day sales event on Technomarine luxury brand watches. Over 50 best selling Technomarine mens watches and Technomarine womens watches styles were marked down for exceptional luxury watch and designer watch deals. Technomarine styles include womens diamond watches on sale, womens sport watches on sale, mens Technomarine Cruise Sport watch, mens Technomarine Magnus XS watch on sale and the coveted collectable womens Olympic's Edition 2008 watch.
Each and every one of the luxury brand watches purchased through The Watchery are 100% authentic guaranteed. The Watchery is also proud to offer free ground shipping on all domestic orders. Of course this can be upgraded to second day shipping for only five dollars. Every second that ticks by brings a new deal at The Watchery. Check back regularly for new specials and promotions on the world's top luxury brand watches.
About The Watchery
The Watchery is a leading online shopping destination for consumers of luxury brand watches and designer watches at the best prices on the web. The Watchery prides itself on offering its customers the broadest range of name brand men's watches and ladies watches at the lowest prices anywhere. From Invicta to Movado to Swiss Legend, there are over 60 watch brands at up to 80% off retail prices. Constant and consistent positive reviews are available on the website.
The Watchery offers:

FREE Shipping on all domestic orders
100% Satisfaction Guarantee
Low Price Guarantee
30-Day Money Back Guarantee
To get the latest buzz and inside scoop, visit and follow The Watchery on Facebook and Twitter.