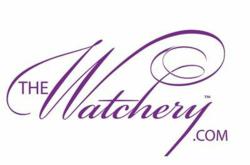 Quality shouldn't cost a fortune anymore. Brand name watches should be as economical as they are exquisite. Everyone who works hard deserves to look good.
New York, NY (PRWEB) March 09, 2012
The Watchery, a top competing online retailer of luxury brand watches and designer watches, is renowned as much for its extensive selection of women's and men's watches, as it is for offering shoppers a stunning array of diamond watches, gold watches and platinum watches. This month additional inventory of Lucien Piccard watches and Invicta watches add to their collection of discount luxury watches. Furthermore, there are so many watch styles available on the site, that shoppers are spoilt for choice.
One hundred percent authentic luxury brand watches are more affordable than ever with The Watchery's discounts that run as deep as 90% off the suggested retail price. There's no doubt about it. The Watchery makes shopping online an elevated experience with its easy-to-navigate website, free shipping on all domestic orders, great savings and 30-day money back guarantee on all watches, from Invicta to U-Boat.
Celebrated for the pricing, famous for the service—The Watchery also offers a Daily Deal Steal on a different luxury brand watch for 24 hours (or until it sells out). In fact, yesterday's Daily Deal Steal was 80% off a spectacular Momo Design men's Pilot limited-edition automatic chronograph in black rubber with black IP titanium case valued at $6,495. At The Watchery, as the Daily Deal Steal, shoppers could purchase the designer watch for just $1,299.
The stylish luxury brand watches on sale never cease to amaze: Lucien Piccard gold watches, Invicta Pro Diver watches, Swiss Legend Commander watches, the Sturhling Skeleton watch, gold Movado watches and even discount U-Boat watches. Any of these styles could be the next Daily Deal Steal. Shoppers are therefore urged to visit the site regularly so that they don't miss out on a covetable deal on a luxury watch. In addition shoppers will discover site-wide flash sales, seasonal promotions, and clearance events with 70-90% off the luxury watches' recommended retail pricing.
It is no wonder that The Watchery is one of the web's premiere shopping destinations for watches for men, watches on sale, designer watches and discount watches--all 100% authentic luxury brand watches with serial numbers are priced at never-before-seen prices. Visit the site on a daily basis and discover the best deals and the most brilliant designer watches on sale. Women's and men's luxury watches have never been so accessible.
About The Watchery
The Watchery is a leading online shopping destination for consumers of luxury brand watches and designer watches at the best prices on the web. The Watchery prides itself on offering its customers the broadest range of name brand men's watches and ladies watches at the lowest prices anywhere. From Invicta to Movado to Swiss Legend, there are over 60 watch brands at up to 80% off retail prices. Constant and consistent positive reviews are available on the website.
They offer:

FREE Shipping on all domestic orders
100% Satisfaction Guarantee
Low Price Guarantee
30-Day Money Back Guarantee
To get the latest buzz and inside scoop, visit and follow The Watchery on Facebook and Twitter.