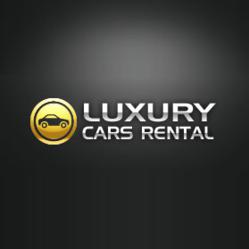 Renting Exotic Cars now made Easy
Miami, FL (PRWEB) August 17, 2012
Luxury Car Rental has opened its doors in New York, Miami, Las Vegas and Los Angeles to allow renting dream car for the most fantastic date ever, an amazing roadtrip, the ultimate boys night out or any special occasion. Exotic Luxury cars are available to rent now.
Mike Ben Namer, Internet Marketing Manager for Luxury Car Rental Miami says "When you need to make a good impression you need to arrive in style. Simply hop on the Internet find Luxury Cars Rental and rent a Ferrari, Bentley, Aston Martin, Lamborghini, Maserati, or any of our dozens of Exotic, Sports and Standard Luxury cars. Luxury Cars Rental will pick you up and get you into your dream car so you can make a stellar impression on your date, close the biggest deal of your life or just enjoy driving a superb automobile. Luxury Cars Rental provides the most brilliant cars in the world at your fingertips, 24/7."
For the same price, or less, then renting a limousine for the night or booking a flight one could be master of the road, driving a sleek and powerful ultimate luxury car from Luxury Cars Rental. Choose the 460 horsepower Aston Martin Vanquish and go from 0 to 60 miles-per-hour in just 5 seconds as it hits the open road.
About Luxury Car Rentals
Luxurycarsrental has locations in New York, Miami, Las Vegas and Los Angeles and cars can be rented online or by calling 800-984-6391. Luxurycarsrental has Exotic, Sports and Standard Luxury car models from Aston Martin, Audi, Bentley, BMW, Cadillac, Chevrolet, Corvette, Ferrari, Ford, Lamborghini, Maserati, Mercedes, Porsche and Rolls Royce available to rent.
Get the details on all the impressive elegance available to rent from Luxurycarsrental by becoming a friend on Facebook at http://www.facebook.com/luxurycarsrental. See spectacular driving experiences from all Luxurycarsrental cars on http://www.youtube.com/exoticluxurycars.
Contact
Luxury Car Rental Miami
5727 Northwest 7th Street ,
Miami, FL 33126
Phone: 305-359-4569