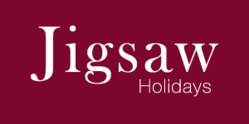 Following our rapid growth in the Cotswolds area in recent years, we've now brought Jigsaw's reputation for excellent quality and service to this popular UK holiday destination
Dorset, UK (PRWEB) August 24, 2012
Jigsaw Holidays put a fresh spin on holiday rentals by focusing on a select portfolio of luxury properties with services such as catering, concierge, daily housekeeping and childcare and that add a sense of indulgence to the holiday experience.
"Jigsaw Holidays is proud to showcase our Dorset cottages" explained company representative Anna Phillips. "Following our rapid growth in the Cotswolds area in recent years, we've now brought Jigsaw's reputation for excellent quality and service to this popular UK holiday destination."
Dorset offers unspoilt countryside, quaint villages, historic market towns and safe sandy beaches on a world heritage coastline, combined with a host of varied activities. Whether you're looking for a relaxing break and a dose of fresh sea air, or a more active and adventurous holiday, Dorset can accommodate. Renting a holiday property is the ideal way to explore this area of the British Isles at any time of year for families, couples looking for a romantic break or groups of friends.
Ms Philips commented "Everyone has their own ideas about what makes a perfect holiday, but no matter what that is we aim to make it a reality by adding to the luxury Dorset cottage experience by calling on the services of professionals with differing skills and local experience to make your holiday go smoothly." She went on to add "We've helped professional couples arrange a romantic weekend break in the countryside, large families come together from all over the world, and groups of friends meet for week-long reunions. Jigsaw pride themselves on going that extra mile to ensure their clients have the best experience possible."
British holiday making has seen a revival in recent years, partly due to the economic climate, but also because people are becoming more aware of the wide range of sights, activities and natural wonders the UK has to offer. Jigsaw Holidays offer a unique way to explore the best of the county of Dorset and the Cotswolds. Anna Philips concluded by saying: "The UK really does have so much to offer as a top holiday destination at any time of year."
She added "Whilst the weather may not always be perfect, Dorset is ideal for outdoor holidays because of its coastline, scenery and the range of activities available, but when the sun decides not to shine our clients can either take part in one of the many indoor activities on offer or simply curl up in their cosy cottage, gazing out at the beautiful countryside or views of the sea."
Jigsaw Holidays are growing their Dorset Cottages portfolio and are actively encouraging owners of high quality rental properties in the Dorset region to take advantage of the benefits representation by the company offers.
About Jigsaw Holidays
Jigsaw Holidays is a specialist holiday agency based in Witney, Oxfordshire - UK. Established in 2007, the company represents a wide range of speciality rental properties across the popular holiday regions of the UK.