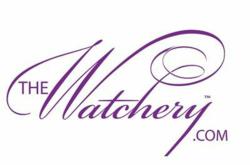 We have recieved amazing feedback from our Fans on Facebook when it comes to our new lines of Red Line and A-Line luxury watches.
New York, New York (PRWEB) March 06, 2012
Today, The Watchery, a top competing online retailer of luxury watches and designer watches, announced the addition of three more exclusive brand name watches to their inventory, making them the ultimate shopping destination for luxury watches. The three new watch brands added to The Watchery's roster are Red Line, a_Line, and Lancaster. Offering only the highest quality discount watches at affordable prices, and priding itself on 100% satisfaction guaranteed on designer watches like Movado, Tag Heuer, Lucien Piccard, Stuhrling, and U-boat, The Watchery is fast becoming the online shopping destination for luxury discount watches.
The recently added brands—Red Line, a_Line, and Lancaster—will immediately be added to The Watchery's extensive inventory that already includes hundreds of luxury timepieces. What's more, the new watches under these three new brands will be offered at the retailer's signature discounting of up to 90% off suggested retail price, thereby continuing their desire to offer bold styles and deep-pocket savings with the best satisfaction guaranteed.
Red Line's watches for men showcase a smart blend of contemporary and classical styles. For women, a_Line designer watches make a beautiful addition to their wardrobe. And finally, Lancaster luxury brand watches have a simplistic design that's always stylish and bold. The Men's Non Plus Ultra Black Lancaster watch is a top seller coming in under $100 for the first time.
Brand new, never worn, and with all original factory parts—100% authenticity is guaranteed on all luxury brand watches—The Watchery is now the premier online shopping destination for Red Line, a-Line and Lancaster watches.
As always, The Watchery is committed to customer satisfaction and continues to offer a 30-day money back guarantee as well as free shipping on all domestic orders. Furthermore, the number-one online shopping destination for watches is now offering an easy payment option making NOW the time to take advantage of up to 90% off designer timepieces. Stay tuned for more exciting announcements and seasonal sales.
About The Watchery
The Watchery is a leading online shopping destination for consumers of luxury watches and designer watches at the best prices on the web. The Watchery prides itself on offering its customers the broadest range of name brand men's watches and ladies watches at the lowest prices anywhere. From Invicta to Movado to Swiss Legend, and now Lancaster, there are over 60 watch brands at up to 80% off retail prices. Constant and consistent positive reviews are available on the website.
They offer:

Free Shipping on all domestic orders
100% Satisfaction Guarantee
Low Price Guarantee
30 Day Money Back Guarantee
To get the latest buzz and inside scoop, visit and follow The Watchery on Facebook and Twitter.