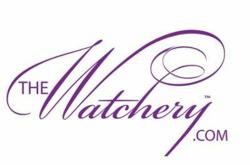 Every day is a sale day at The Watchery but the Memroial Day weekend sale was a sale like no other with price reductions of up to 92% off the MSRP. We were so proud to offer our shoppers a sales event that featured all their favorite luxury watches brands.
New York, New York (PRWEB) June 01, 2012
High-end online retailer The Watchery is known nation wide for their mega sales on luxury time pieces but this weekend in honor of our troops they went bigger and better than ever before. The Watchery is already known as the place to go to find the best luxury watches and designer watches at affordable prices. Their exquisite selection of men's and women's watches cannot be beat. Their collection holds designer names from the likes of premium Swiss watch maker, Swiss Legend whose brand is synonymous with style and precision. In addition, top-selling lines by Movado, Invicta, Lucien Piccard and more were also featured in the sale.
Every day is a sale day at The Watchery but the Memorial Day weekend brought a sale like no other with price reductions of up to 92% off the MSRP. Indeed, every watch in each collection was drastically reduced to jaw-dropping prices one had to see to believe.
Though known as a luxury watch retailer, The Watchery also offers the best in designer watches and more affordable styles. Consequently, shoppers at The Watchery often remark on how surprised they are by what they can, in fact, afford. In addition to luxury watches and designer watches, The Watchery carries the best in casual and sport watches from your favorite designers with a range of styles to select. From Quartz to the classic Chronograph or divers watches to digital—shoppers are guaranteed to find what they are looking for.
Not just a day to remember the troops, Memorial Day marks the ending of spring and the beginning of a sizzling summer. Summer 2012 debuts a number of fabulous watch trends in both the luxury watches and designer watches markets. For example, during market week it was announced that grey is now officially the new black and this summer's latest watch trend. As a result, The Watchery is currently carrying a wide variety of grey designer watches, many of which were featured in the Memorial Day sale. The Watchery carries an extensive selection of all summer's trends, including grey watches, but also featuring pastels, brights and more.
###
About The Watchery
The Watchery has been providing satisfactory service to the watch community for the past few years. Their core goal is to provide customers with the finest brands in the world at the ABSOLUTE best prices in the world. Thousands of customers have purchased watches, sunglasses and many other products from The Watchery which proves to them that consumers would rather get an amazing deal than be overcharged by so called authorized dealers. TheWatchery.com is committed to providing customers with the hottest trends in luxury fashion. As a result of their trusted relationships you can shop with confidence that you will receive an authentic timepiece that is 100% quality.

FREE Shipping on All Domestic Orders
100% Satisfaction Guarantee
Low Price Guarantee
30 Day Money Back Guarantee
To get the latest information about The Watchery find them on Facebook and Twitter.