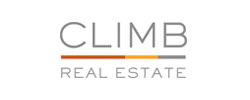 The market had many complexities and uncertainties in 2011, yet our agents displayed incredible dedication and tenacity and achieved success
San Francisco, CA (PRWEB) January 06, 2012
Climb Real Estate Group, a San Francisco home sales office, one of the leading independent real estate brokerages, knows that, as a company, they can only go as far as their talented real estate agents can take them. Many of their agents performed very well in 2011 and, as 2012 dawns, they wanted to announce the top producing real estate agents for Climb Real Estate Group over the previous 12 months.
The honor of #1 Companywide Top Producer for 2011 is Mark Choey. During his time with the company, Choey has been a consistent top producer and his stellar effort over the past year earned him the top honor. He had impressive sales at The Infinity, Millennium Towers, and Madrone.
Sales Director Marcus Lee also had a great year and finished as the #2 Companywide Top Producer with Dirk Kinley rounding out the top three for the Companywide Top Producers. Both Marcus and Dirk Kinley provided an impressive roster of city-wide sales in from a diversity of locations including Soma, South Beach and Mission Bay to Forest Hills and Presidio Heights.
Climb Real Estate Group also wishes to recognize the other leading sales producers of 2011, including Kristen Stuecher, Brian Anderson, Gertrude Villanueva, Kevin Gueco, Joshua Lawrence, Matt Finley, Tiffany Combs, and Jessie Lee.
"The market had many complexities and uncertainties in 2011, yet our agents displayed incredible dedication and tenacity and achieved success," said Tiffany Combs, Managing Broker of Climb Real Estate. "Because of their hard work, integrity and commitment to service, Climb Real Estate Group continues to rank as the number one Soma/South Beach real estate general brokerage."
With 2011 in the books, Climb Real Estate Group is looking forward to 2012 where many forecasts point to a healthier real estate market. For buyers, sellers and investors in the San Francisco area looking for the real estate opportunities including new home sales, luxury properties, new construction, and bank foreclosures, and short sale opportunities, look to Climb Real Estate Group.
For more information on Climb Real Estate Group, call 415-431-8888 or visit them online at http://www.climbsf.com. Climb Real Estate Group is located in San Francisco's Design District at 251 Rhode Island #105 in San Francisco.
About Climb Real Estate Group
Climb Real Estate Group is a San Francisco-based real estate company specializing on luxury homes and property sales. They focus on urban-style properties, specializing on new construction, historic loft conversions, live/work spaces, Victorian flats, modern condominiums, and stylish single-family home sales.
###