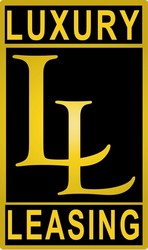 La Quinta, CA (PRWEB) February 10, 2011
Luxury Leasing Inc., a leading vacation rental firm serving vacationers and homeowners in such area as Rancho Mirage; Palm Desert and La Quinta, California is pleased to welcome visitors to the area that are taking advantage of the full range of area sporting and cultural events. The Palms Springs, California area is the home to a wide range of golf, tennis, equestrian, cultural, and entertainment events throughout the winter and spring each year and many travelers choose Luxury Leasing Vacation Rentals as their home base for enjoying or participating in these events.
Luxury Leasing Vacation Rentals enjoyed a big influx of travelers for The Bob Hope Classic golf tournament which just wrapped up its 52nd year in the Coachella Valley. Golfers and fans enjoyed perfect weather and exciting golf that included a playoff win by Jhonattan Vegas over Gary Woodland and defending champion Bill Haas.
They have also seen a steady amount of check-ins for the Horse Shows in the Sun (HITS). Vacation rentals are in high demand for this annual event with the 2011 show having a significant increase in exhibitors. Luxury Leasing Vacation Rentals is very proud to be not only a continuing sponsor of the show but also that they have been chosen as the accommodation provider of choice for many of the skilled riders. These guests have long found the comfort of renting a professionally managed vacation home or condo, many that are pet friendly, through Luxury Leasing Vacation Rentals.
This March, Luxury Leasing Vacation Rentals will be welcoming tennis fans to the BNP Paribas Open. The tournament will be held March 7-20, 2011 at The Indian Wells Tennis Garden. This professional tournament will feature hundreds of the best players in the world. Scheduled to play are the top three players on both the men's and women's tours including Rafael Nadal and Caroline Wozniacki (No. 1); Roger Federer and Vera Zvonareva (No. 2) and Novak Djokovic and Kin Clijsters (No. 3). Luxury Leasing Vacation Rentals has properties close to this venue for those who want to spend a delightful week in Palm Springs enjoying great tennis.
After a day of watching or playing at these great events, visitors have been taking advantage this winter of the McCallum Theatre and the variety of local casinos. These venues continue to offer great entertainment value in the Palm Springs area and attract top-level talent to suit almost every taste.
About Luxury Leasing Vacation Rentals
Luxury Leasing, Inc. is headquartered at 50-949 Washington Street Suite 1E, La Quinta, California, 92253 and located on the web at http://www.luxuryleasinginc.com. Their website features detailed vacation rental searches with availability, information on all managed properties including photos and virtual tours as well as other information needed to book the perfect vacation.
Luxury Leasing accommodates guests looking for a luxurious Palm Springs area vacation experience in a private vacation rental. Nightly, weekly and monthly Palm Springs area vacation rentals offer convenience and a tremendous value whether it's a golf getaway or a family reunion. Their rentals are located in the Palm Springs area and we are sure you will find the perfect one. Choose from La Quinta vacation rentals, Rancho Mirage vacation rentals or Palm Desert vacation rentals and start enjoying Southern California's premier vacation destination today! Interested vacationers or homeowners are invited to visit them on the web or call them at 877-883-9766.
This press release was formatted and released by Visual Data Systems (http://www.VisualDataSystems.com) the leader in online marketing for the vacation rental industry.
# # #