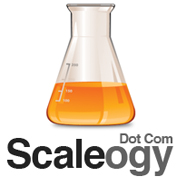 We are very excited to be working with some incredible luxury brands already and we look forward to working with many more
(PRWEB UK) 15 January 2013
The team at Scaleogy Ltd have been working around the clock to produce this The Brand Accelerator which is a Luxury Marketing Platform.
This platform enables luxury brands, services and products to get exposure via various marketing channels via Scaleogy's done for you service.
"We love luxury and we wanted to create a company that provides our readers with an incredible amount of value but on the back end have a service for luxury brands and businesses to help them get more exposure in todays 'tough economy'. This has been a real passion of ours for a long time and it's turned out to become an exceptional product. We are very excited to be working with some incredible luxury brands already and we look forward to working with many more" says Scaleogy founder Ben Hulme.
Scaleogy is not new to the luxury market, having already attracted the likes of Rolls-Royce, Faberge and Lurssen Yachts they are already becoming a luxury brand in their own right.
"We are really proud of what we have been able to achieve in the last 8 months with Scaleogy. We pride ourselves on our stunning content and our readers and the brands we work with" says Ben.
Scaleogy is most certainly a name to remember and is quickly making some huge steps into becoming a leading brand in the luxury and lifestyle marketplace.
More information is available at their website: http://www.Scaleogy.com/brand-accelerator