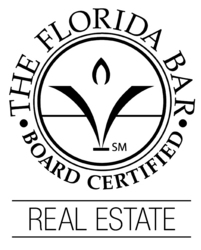 The price of premium Miami Beach properties will only go up for the next few years
Miami Beach, FL (PRWEB) July 21, 2009
Real Estate Attorney and Real Estate Broker in Miami Beach, Florida, Christian N. Folland, Esq, utilizes a specialized combination of legal and Realty services to assist domestic and international buyers purchasing Miami Beach luxury real estate in Miami Beach, typically ocean front condos and homes.
"Cash buyers rule the current market" notes Folland, adding "luxury buyers feel now is the best time to buy ultra premium properties in Miami Beach". Folland also points out that international buyers have always been interested in Miami Beach, Florida, but until now, property prices have been too high to make it a quality investment as opposed to just visiting and staying at a five-star hotel. When asked why they are purchasing now, international clients often cite the many months of negative real estate media headlines leading to substantial decreases in listing and sales prices, the slowdown in the US economy, the number of foreclosures, and the weak dollar.
Folland's combined legal and real estate broker service allows buyers to comfortably simplify their transaction and securely submit their purchase offers using his skills as a real estate broker as well as his experience as a Florida Bar Certified real estate attorney, which is the highest level of expertise recognized by the Florida Bar. Folland's legal expertise increases the security of the process, particularly because along with foreclosure and title issues, condominium problems are often difficult to notice, including fraudulent developer contracts, lawsuits against the developer for construction defects, disproportionately large numbers of renters rather than owners, pending special assessments, large numbers of pre-construction buyers failing to close, downgrades in finishes due to materials cost, and lender blacklisting due to fraudulent sales and appraisals.
"The price of premium Miami Beach properties will only go up for the next few years," states Folland, pointing out that many investors of very luxury properties purchased pre-construction at the height of the market in Miami Beach and have no interest in carrying the property. Folland finds that most new ultra luxury waterfront condominium properties have some owners who only closed to avoid losing their deposits, and will now sell for less than the developer's price on the remaining units. "Distressed sellers are more comfortable accepting a low contract price with a cash closing when the real estate purchase contract comes from a real estate attorney office," says Folland, finding that many distressed owners will even sell for less than their pre-construction closing price.
Christian N. Folland, Esq. and the staff at Folland & Associates, LC, Real Estate Miami, Inc. and South Pointe Title Company provide legal, closing, and Realty consultations and will work with clients to find an appropriate property and guide them through their real estate transactions. Hear what clients have to say: South Pointe Title Company Client Testimonials.
###