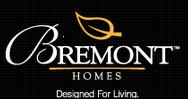 At Noblewood Estates, Bremont Homes has taken luxury design to the next level.
Toronto, Canada (PRWEB) February 28, 2014
Bremont Homes (http://www.BremontHomes.com), the Greater Toronto Area's finest home building company, is pleased to announce that the luxury custom model homes at its prestigious Noblewood Estates in the exclusive enclave of Springbrook in Brampton are now open.
"At Noblewood Estates, Bremont Homes has taken luxury design to the next level," says Gary Breda, president of Bremont Homes. "Set in exclusive Springbrook, just off Queen Street and yet a world away from the big city, the 25 homes that make up the Noblewood Estates are nestled in a private court next to a sheltered forest on oversized 40' and 50' lots that are up to 240' deep. With only a few lots remaining, the Noblewood Estates are for the most discriminating home buyers looking for exceptional quality, setting, and lifestyle."
The French chateau- and English manor- inspired architecture of the Noblewood Estates includes porticos; large picture windows; bay/bow windows; high-pitched, bell-curved roofs; and rear optional loggias and terraces, gables, dormers, and decorative columns. According to Breda, all elevations are under strict architectural and colour control guidelines to ensure a truly harmonious and integrated streetscape in The Noblewood collection.
"Some of the featured homes at the Noblewood Estates include captivating open-concept-inspired interiors with innovative designs, including dramatic nine-foot ceilings on the first floors and eight-foot ceilings on the second floors," he adds. "There are also vaulted ceilings, raised ceilings, multi-level and sunken areas, elegant oak finish handrails, and huge walk-in closets with optional dresser islands and seats."
Surrounded by plush green forestry, The Victoria is just one of six homes designed by Bremont Homes' award-winning design team. The 3,450 square foot, two-storey brick estate has four bedrooms, 3.5 bathrooms, and a two-car garage. Designed with the utmost care and attention to detail, Breda states that standard features in The Victoria include dramatic two-storey windows, covered porticos, tall family room windows, steeply pitched roof lines, cables, turrets, custom graceful bell-shaped hipped roofs, and ornamental details to enhance the exterior.
Stepping through the grand entrance, visitors are greeted by nine-foot ceilings on the main floor, oak stairs with rod iron railings, and stained hardwood floors throughout the main floor and the second floor hallway. The beautiful gourmet kitchen and all vanities throughout the home also feature granite countertops. The Victoria also includes up to $100,000 in extras included in the purchase price when comparing value!
"Bremont Homes is a progressive multi-award-winning company that understands its clients deserve the best; after all, there is no better feeling than the warmth and serenity of your own luxury home, a well-appointed estate that conforms to your individual tastes and serves as an oasis," Breda observes. "While the Noblewood Estates development is almost sold out, there are a few lots still available. Those interested in a private viewing of The Victoria or who wish to learn about any of the other five homes that make up the Noblewood Estates should call our representatives at 905-230-3339 and set up an appointment."
Recognised as one of the Greater Toronto Area's finest home building companies, Bremont Homes is founded on a vision of quality design and workmanship, innovative style, and exceptional customer service. Over the years, Bremont Homes has developed a number of new communities and thousands of homes in Aurora, Burlington, Courtice, Georgetown, Maple, Pickering, Mississauga, Richmond Hill, and other prime locations in the Greater Toronto Area. Bremont Homes currently has a number of upscale communities with custom manors and luxury townhouses under development in Brampton and Wasaga Beach and on Lake Simcoe. To learn more about Bremont Homes, visit the company's web site at http://www.BremontHomes.com or contact Bremont Homes at 905-266-1851 or by e-mail at info(at)bremonthomes(dot)com.