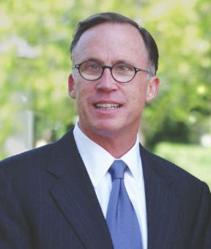 Piedmont, CA (Vocus/PRWEB) July 22, 2011
The Grubb Company Piedmont real estate, well known for its generosity in supporting local causes, has donated $5,000 to the Piedmont Center for the Arts to help offset the costs of remodeling its old building.
"DJ Grubb really honors what we do in this community," said Nancy Lehrkind, Center for the Arts President, "and his gift comes at a perfect time when we're working like crazy to bring our building up to code and get it ready for our August 28 Grand Opening."
From the moment the City Council approved its ten-year lease at 801 Magnolia Avenue on May 2, the Piedmont Center for the Arts (PCA) has been working quickly to replace the roof and gutters; do a complete seismic retrofit;, and put in new electrical, drainage and halogen gallery lighting systems, seven bathrooms and a sprinkler system for the lawn.
Lehrkind is confident that all the hard work is worth it. She's excited by the way the entire art community in Piedmont has coalesced around the new Center for the Arts, contributing time, ideas for events and classes, artwork and even a Steinway piano.
The Center has already started scheduling events for its intimate performance space, with its small stage suitable for a sextet or up to six actors. Piedmont residents and their friends can look forward to an evening with the Cypress Quartet, a Monday morning lecture series conducted by Stanford and UC Berkeley professors, authors' readings, a third Friday open mike for teens and parents, an all-Piedmont talent show hosted by Carole Parker and Dan Reicker, the city's first ever piano competition in January, and a series of one-act original plays in March that must feature a park bench and up to six actors.
Starting in September, the art gallery will also be busy. Upcoming exhibits include a 3 week show of Andy Skaff's paintings, a display of Jonathan Payne's photos of Machu Picchu, and another of Brian Kelly's political cartoons. PAINTS (Promote Art in the Schools) will use one of the entrance walls to hang a rotating display of work by the student artists of the week from each of the city's schools.
Most renovations should be completed by the Grand Opening in August, which will be celebrated with a performance of the Mozart Horn Trio by three of the finest musicians in the Bay Area—Stuart Gronningen, Principal Horn for the Berkeley Symphony, Jonathan Ring Fourth Horn of the San Francisco Symphony and Tom Reicher. A week and a half later, on September 9, the Center will host a "food truck" fundraiser with food trucks lining Bonita Avenue to create an outdoor block party extravaganza.
"The Center for the Arts is a great addition to Piedmont," said DJ Grubb in making his contribution. "From a personal perspective, I can't wait to enjoy and participate in upcoming events. From a realtor's perspective, it is represents the spirit and ingenuity of the community that makes it such a draw for people looking for a great place to live."
About The Grubb Company Realtors
Donald J. Grubb founded The Grubb Company real estate in 1967. Many things have changed since then. But some – those important things that define us as a company – have endured. The Grubb Company specializes in luxury real estate in Berkeley, Oakland and Piedmont.
###