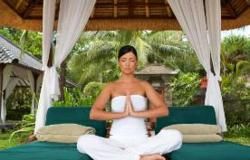 Guys need to face that reality that this time of year is romantic too..
San Francisco, CA (PRWEB) December 19, 2012
As a leading online spa directory, Spahub.com suggests five hotel spa getaways for couples during the holidays. Whether they're looking for a one-night escape from the hectic pace of the season, or they're making the hotel the destination for the whole family, a hotel spa trip might be the perfect place for the holidays. From the Shiki Lodge at the Four Seasons to the Flowering Almond Spa in Virginia Beach, hotel spas in the U.S. and Europe are doing it up for the holidays to help their clients wind down.
"Guys need to face that reality that this time of year is romantic too," says Mark Verkhovski of Spahub.com. "Especially when the hotel has put up the decorations and prepared the meals. Now that so many of these destinations are offering in-room massages and day-long gift packages for spa treatments, it's a wonderful way to make the season bright."
These are just a few suggestions of the many already listed with Spahub.com where couples can find both relaxation and holiday decorations:
1. The Beau-Rivage Palace, Switzerland
The white capped mountain range where this hotel sits overlooking a beautiful lake in Lausanne could not be more beautiful this time of year. An excellent destination for couples, the spa services here are only out matched by their gastronomical offerings.
2. The Four Seasons Hotel, New York
Midtown Manhattan is probably the closest one can get to feeling close to the North Pole. With ice skating in Rockefeller Center being on many girls' Christmas wish list, it's hard to pass up a chance to celebrate by staying at this iconic hotel.
3. Canyon Ranch, Arizona
If a cactus covered in multi-colored lights is more appealing, then couples can't go wrong with the Spa at Canyon Ranch. Fitness enthusiasts rave about their road warrior massages and classes that will help burn off the calories from sumptuous holiday meals.
4. Park Hotel Kenmare, Ireland
This acclaimed five star resort is highly rated among couples who have stayed here. Their new pool and spa offers gift certificates and a supreme anti-aging facial. Each room features classic cozy furniture, perfect for cuddling on a cold winter's night.
5. Mayflower Inn and Spa - Connecticut
Couples looking for snow shoeing and cross country skiing before settling in by the fireplace with a good book, should visit this picturesque inn reminiscent of a Thomas Kinkade painting. The Spa House sits at the center of their 58 acre estate and is decorated with a mind-clearing palate of whites and beiges.
More suggestions for couples seeking a hotel spa getaway for the holidays should visit http://www.spahub.com, where user-reviews are also available.
About Spahub.com
Spahub's mission is to create the largest Day, Medical and Getaway Spa Directory in the world. They strive to make the site a comprehensive place to learn about the different services spas provide. The goal is to provide every visitor an effective tool to quickly locate and explore a spa's amenities before taking one step out the door.