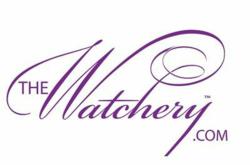 We're really excited to add stunning new styles from Burberry to our amazing inventory of luxury brands like U-Boat and Lucien Piccard and. Burberry's watches are high fashion, classic and chic; in short everything our customers love.
New York, New York (PRWEB) May 08, 2012
The Watchery, a high-end online retailer of luxury brand watches and designer watches, is a top destination for chronograph collectors, timepiece aficionados and (more simply) smart shoppers looking for the best deals in designer watches. The Watchery's extensive selection of womens and mens watches currently offers no less than 100 luxury designer watches for shoppers with varying tastes and budgets both great and small. The top selling lines vary from Invicta, Stuhrling and Swiss Legend to Lucien Piccard, Movado and U-Boat. Of course, premium Swiss luxury watches also feature heavily on the site.
What's more, The Watchery is pleased to announce a new, highly sought after collection of watches added to its extensive inventory: Burberry Spring styles. New watches are being added from Burberry, the fashion pioneers of classic and chic women's watches and men's watches, which follow the traditional aesthetic so affiliated with the brand. This luxury design house is in high demand and we now carry the Burberry collection of watches, which we are making available at amazingly low prices for such high fashion timepieces.
Burberry is a British luxury fashion house, manufacturing clothing, fragrance, and fashion accessories. Its distinctive tartan, a type of plaid, has become one of its most widely mimicked trademarks and a signature of the brand. Founded in 1856 by 21-year-old Thomas Burberry, it was not until 1967 that the Burberry Check, now a registered trademark, was widely used on its own for items including umbrellas, scarves, luggage, and more recently watches.
Shoppers will be thrilled that Burberry has joined the now more than 100 luxury brand names watch manufacturers which are discounted every day at The Watchery. Just some of the styles customers shop most are Invicta and Invicta Pro Diver styles, discount U-Boat watches including the U-Boat Classico, mens Movado watches and womens Movado watches, discount Stuhrling watches in all colors imaginable and Swiss Legend watches just in for Spring.
No matter the client's taste, The Watchery always offers top choices in all designer watches and discount luxury watches. Indeed, TheWatchery.com invites collectors from around the nation to plunder the treasure that is The Watchery's stock of luxury brand watches. First-time buyers of designer watches will delight in the flawless experience and knowledgeable customer service that has become a signature of the top online luxury watch retailer.
About The Watchery
The Watchery is a leading online shopping destination for consumers of luxury brand watches and designer watches at the best prices on the web. The Watchery prides itself on offering its customers the broadest range of name brand men's watches and ladies watches at the lowest prices anywhere. From Invicta to Movado to Swiss Legend, there are over 60 watch brands at up to 80% off retail prices. Constant and consistent positive reviews are available on the website.
They offer:

FREE Shipping on all domestic orders
100% Satisfaction Guarantee
Low Price Guarantee
30-Day Money Back Guarantee
To get the latest buzz and inside scoop, visit and follow The Watchery on Facebook and Twitter.