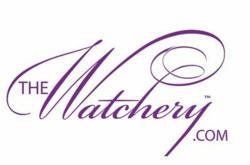 We all know diamonds are a girl's best friend, however nothing says 'first class' like an oversized golden watch embellished with diamonds. We are now offering a limited collection of Welder watches from the popular design legacy of UBoat.
New York, New York (PRWEB) May 11, 2012
The Watchery is the Web's leading high-end online retailer of luxury watches for men and women's designer watches. It offers shoppers an incredible inventory of designer watches in all styles, from mens sports watches, business watches and collectors' watches to womens trends that sparkle with diamonds and gems, lustrous leather bands and sporty weekend watches. On Wednesday, May 9, The Watchery plundered this inventory for diamond watches of all makes from the world's most sought-after luxury brands to host a Diamond Watch Clearance Sale.
Hundreds of stunning pieces were priced to go. Shoppers were overjoyed at their luck to find markdowns on the stunning styles they had been waiting for. Womens and mens luxury watches were both extracted from the inventory for this special event, with highlights including models by Invicta watches, Stuhrling watches, Swiss Legend watches, watches by Lucien Piccard, watches by Movado and even U-Boat watches. The ladies loved the Lucien Piccard diamond watches while the men were most attracted to the Invicta styles offered. What's more, the Diamond Watch Clearance Sale included free shipping on all orders anywhere in the domestic US. Diamonds may be forever, but this sale was for only 24 hours. Of course, all luxury brand watches of all styles are always on sale The Watchery.
The week ahead at The Watchery brings even more savings on superb luxury brand watches. A selection of just over 30 styles from incredibly popular men's watch brand Welder are on sale now. Welder is the trendy new men's watch line created by U-Boat designer Italo Fontana . They are truly unique pieces in both the square and circular varieties, chronograph and traditional. These oversized Italian masterpieces come in all shapes and sizes varying from the big 40mm K25 watches to the tremendous 53mm K29 watches. Furthermore, The Watchery is hosting another Weekend Wholesale Blowout Event with savings of up to 91% off luxury brand watches.
As always, The Watchery strives to deliver the top customer service in discount luxury brand watches. Consequentially, customers have been shopping The Watchery's extensive luxury watches collection with trust for years thanks to shopping morale boosters such as 30-day satisfaction guarantee and more. Check back to TheWatchery.com regularly to learn of all the events, specials, and happenings in the watch community.
About The Watchery
The Watchery is a leading online shopping destination for consumers of luxury brand watches and designer watches at the best prices on the web. The Watchery prides itself on offering its customers the broadest range of name brand men's watches and ladies watches at the lowest prices anywhere. From Invicta to Movado to Swiss Legend, there are over 60 watch brands at up to 80% off retail prices. Constant and consistent positive reviews are available on the website. They offer:

FREE Shipping on all domestic orders
100% Satisfaction Guarantee
Low Price Guarantee
30-Day Money Back Guarantee
To get the latest buzz and inside scoop, visit and follow The Watchery on Facebook and Twitter.