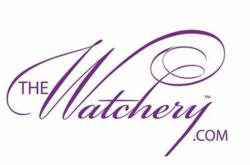 This week will bring Cartier collectors in droves to enjoy up to 40% off 95 styles from the renowned luxury brand name watch. And of course, all our consumers' favorite luxury brand watches are also featured in our Mother's Day Pre-Sale event.
New York, New York (PRWEB) April 18, 2012
The Watchery is the leading high-end online retailer of luxury watches for both women's watches and watches for men. Indeed, The Watchery strives to offer the best deals on all luxury brand watches. However, due to the highly covetable nature of some luxury watches brands, some are marked down less frequently than others. As a result, shoppers rarely see sales on one of the most premier luxury brands: Cartier. In fact, Cartier promotions are almost non-existent.
But for one-week only, during the Mother's Day Pre-Sale event The Watchery plans to host an exclusive sale on select Cartier watches for men and women. The sales keep flowing, and other popular designer watches will also be be offered in the Mother's Day pre-sale at up to 90% off, including Invicta, Stuhrlnig, Swiss Legend, Lucien Piccard, Movado and U-Boat.
Yet it doesn't get more timeless then a Cartier luxury watch, and now's the time to shop for this classic luxury watch timepiece. Select styles of these designer watches are up to a never-before-seen 40% off, so this sale can't last long. The Cartier designer watches sale will only last for one week and can only accommodate select styles in limited quantities. Some of the styles included: diamond dials, divers watches, dress watches, alligator leather bands, chronographs and 18k gold bands.
To own a Cartier luxury watch is a dream renewed to infinity, and the premier status symbol in designer timepieces. Shoppers are urged to use this limited-time sale to purchase a first Cartier timepiece or to simply add to a growing collection of luxury watches.
Not just for the Cartier collectors, watch lovers everywhere are finding the designer watches they've been searching for in the Mother's Day Pre-Sale event. It's true--aficionados from all over are thrilled to purchase men's luxury brand watches and womens watches at up to 90% off their regular retail prices. Some of the brands offered in the sale include best-selling luxury watches by Invicta, Stuhrling, Swiss Legend, Lucien Piccard, Movado, U-Boat, TAG Heuer, Eberhard and Swiss Army. There's no better guilt-free shopping than an investment timepiece at the best price. It will, after all, last for years. It's a tribute to the fact that The Watchery strives to deliver the top customer service in discount luxury timepieces. Every purchase receives a 100% satisfaction guarantee, 30-day money back guarantee and free shipping.
About The Watchery
The Watchery is a leading online shopping destination for consumers of luxury brand watches and designer watches at the best prices on the web. The Watchery prides itself on offering its customers the broadest range of name brand men's watches and ladies watches at the lowest prices anywhere. From Invicta to Movado to Swiss Legend, there are over 60 watch brands at up to 80% off retail prices. Constant and consistent positive reviews are available on the website.
They offer:

Free Shipping on all domestic orders
100% Satisfaction Guarantee
Low Price Guarantee
30-Day Money Back Guarantee
To get the latest buzz and inside scoop, visit and follow The Watchery on Facebook and Twitter.