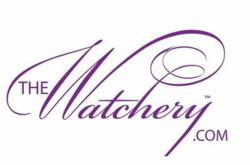 The Watchery is excited to announce luxury brand, Burberry, has been placed on sale for the first time at up to 88% off retail prices. The beautiful British designs are a must-have for moms, dads and grads alike.
New York, New York (PRWEB) May 09, 2012
The Watchery, the leading high-end online retailer of luxury watches, believes that quality should not have to cost a fortune. Last week, The Watchery announced a highly anticipated sale on the premier luxury watch band, Burberry. It was a smash hit. Shoppers from all over the nation could not wait to get timepieces by the London-based house of fashion, scents and watches, at some of the lowest prices in the country. In addition to the Burberry sale, The Watchery highlighted a stunning selection of stainless steel styles from popular luxury brand watches.
Burberry, one of the world's leading luxury watch brands continues to be go on sale at TheWatchery.com. This sale only occurs twice a year, and this year The Watchery has increased the inventory and is offering deep discounts of up to 88% off for this one week only. Some style features of the designer brand include stainless steel bands, chronographs, sleek modern designs, sports styles, and cuff-reversible styles.
The British luxury fashion house has been manufacturing clothing, fragrance, and fashion accessories for over 100 years. Burberry was founded in 1856 by 21-year-old Thomas Burberry. It was not until 1967, however, that the Burberry Check, now a registered trademark, was widely used on its own for items including umbrellas, scarves, luggage, and more recently watches. It is now a signature of Burberry and is featured in the majority of their clothing, accessories luxury brand watches and packaging.
The Watchery offers brand name luxury watches at exceptionally low prices as well as the best of the best trends from this season. Classic stainless steel styles will forever be a classic and always on trend. The Watchery's extensive inventory offers stainless steel watches in popular men's and women's luxury brand watches from Swiss Legend, Bulova, Movado, U-Boat, Lucien Piccard, Gucci, Swiss Army, Invicta, Christian Bernard and Lancaster. These styles will be listed at an astounding 90% off. There's no better Mother's Day gift, graduation gift, or a classic gift to a loved one that will last a lifetime.
The Watchery is the top destination where quality shouldn't have to cost a fortune. They strive to deliver the top customer service in discount luxury timepieces. Every purchase receives a 100% satisfaction guarantee and 30-day money back guarantee. There's no better guilt-free shopping than a classic luxury timepiece. Be sure to check back in on thewatchery.com for other sales and promotions coming up.
About The Watchery
The Watchery is a leading online shopping destination for consumers of luxury watches and designer watches at the best prices on the web. The Watchery prides itself on offering its customers the broadest range of name brand men's watches and ladies watches at the lowest prices anywhere. From Invicta to Movado to Swiss Legend, there are over 60 watch brands at up to 80% off retail prices. Constant and consistent positive reviews are available on the website.
They offer:

FREE Shipping on all domestic orders
100% Satisfaction Guarantee
Low Price Guarantee
30-Day Money Back Guarantee
To get the latest buzz and inside scoop, visit and follow The Watchery on Facebook and Twitter.