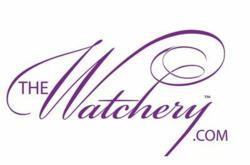 We are so excited by this social media inspired promotion. The first-come, first-served gift card codes and Facebook- and Twitter-only flash sales are set to spread excitement with our customers. It's our way of saying thanks to our loyal customers.
New York, NY (PRWEB) February 17, 2012
The Watchery, a leading online retailer of luxury watches, designer watches and discount watches carries an extensive line of luxury brand watches by lines such as Invicta, Movado and Swiss Legend. They are known for being one of the most reputable watch retailers and have earned an impressive following on their social media outlets. And so now, in an industry first, The Watchery is rewarding Facebook "Likes" and Twitter "Follows" with exclusive flash sales and gift cards on select watches.
To thank their loyal Facebook and Twitter fan base, The Watchery will be posting gift card codes onto their Facebook page and Tweeting codes through their Twitter account. The gift card codes will offer fans and followers $10 off their The Watchery purchase. In addition, The Watchery friends and Twitter followers are the only ones who can benefit from this deal.
The pioneering social media initiative offers The Watchery a means to reward and say thanks to their very loyal customer base. It also offers friends and followers a means to interact with each other regarding the TheWatchery social media endeavor as successful gift-card users message their Facebook wall or Tweet a direct message letting them know for what the card was used. The hashtag for this promotion is #TWGift. Of course, the watch promotion also provides incentive for joining the watch site's social media pages.
The Watchery's website showcases an extensive selection of best-selling and new models by discount designer watch brands like Invicta, Movado, Swiss Legend, UBoat and more. In addition, a complete selection of watch styles and tastes are catered to, from sporty to dressy and everything in between. Indeed, The Watchery has it all on any given day of the week. From the latest chronograph, divers and stainless steel watches to the newest digital, casual and dress watches.
Twenty four hours a day, seven days a week, The Watchery offers their customers remarkable deals on luxury watches for everyone, and is always seeking out new and innovative ways to excite their loyal custom base. The new Facebook Ready, Set, Go! Promotion is just the ticket.
About The Watchery
The Watchery is a leading online shopping destination for consumers of luxury watches and designer watches at the best prices on the web. The Watchery prides itself on offering its customers the broadest range of name brand men's watches and ladies watches at the lowest prices anywhere. From Invicta to Movado to Swiss Legend, there are over 60 watch brands at up to 90% off retail prices. Constant and consistent positive reviews are available on the website. They offer:
Free Shipping on all domestic orders
100% Satisfaction Guarantee
Low Price Guarantee
30 Day Money Back Guarantee
###