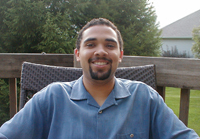 People constantly ask me what made me start this type of business at such a young age
Saugatuck, MI (PRWEB) August 13, 2008
"We have defined a niche market along the lakeshore region of west Michigan for 'green' luxury products. In this area the population is on the rise. The influx of affluent people acquiring primary and secondary residences has increased the demand for luxury items of the highest caliber," says Scott. "As an import myself to Michigan, I realized that many of the 'Green' products I took for granted were simply not available here and that fact makes this area ripe for our service," says Scott.
"People constantly ask me what made me start this type of business at such a young age," says Scott. "As far as my age is concerned, I love being an entrepreneur. It is a joy to help customers rediscover the art of relaxation and help them learn about skincare. Consequently, I won't be one of those twenty-somethings searching for a calling."
This is not the typical shop you would expect from someone so young or to find tucked away in Saugatuck. The quaint village of Saugatuck hosts the Waterfront Film Festival and is home to world famous Oval Beach which blends well with Delphina's quiet and comfortable atmosphere. Delphina is a favorite destination spot for many Chicagoans and those from other Midwest cities. Carefully selected personal care and home fragrance brands, such as thirty eight-year-old Agraria San Francisco, create an alluring fragrance that drifts out onto Butler St., Saugatuck's main shopping thoroughfare, to attract passers-by.
On Delphina's signature antique vanity sits Carthusia I Profumi di Capri (est. 1681) along side up-and-coming Miller Harris of London (est. 2000) perfumes. Delphina has a unique mélange of classic and those new products destined to become classics, such as Earthworks (est.2006). Delphina also carries an array of bed and bath linens and sleepwear, all made of natural fabrics.
"We choose our brands with extreme caution in order to offer natural and organic products of the highest quality. We don't chase fads and we carefully choose every product," states Scott. To accomplish this, Dr. M. E. Scott, an active research molecular biologist and business partner, carefully screens all personal care and home fragrance lines and selects only those products for Delphina which do not contain carcinogens and common allergens.
Most of the scented-pillar candles on the market today contain synthetic fragrance oils to which many people are allergic. In addition, many of these candles consist of synthetic waxes such as paraffin. Delphina manufactures a line of unscented, recyclable, and eco-friendly pillar candles created from soy or beeswax.
Delphina also offers personal and corporate gift services. "For example, a customer arrived in our shop on Monday morning to buy a special gift for her daughter's twenty-first birthday which was that Friday. She decided on a cashmere throw in a color we do not stock. We had the throw flown-in overnight, gift-wrapped it and then shipped it to arrive in Dallas on Friday," explains Scott. "Not only was her daughter happy, we were thrilled to help."
Delphina's new website, http://www.delphinabath.com, is further evidence of commitment to provide our customers with exceptional products. Customers can register for notices of promotions, e-mail updates about new products and special events along with frequent shopper's benefits.
###