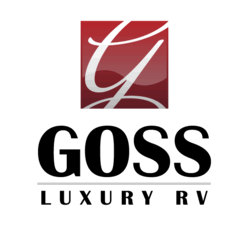 The leading race teams now seek out Goss RV for their Luxury Motorhome needs. - Ken Goss
Atlanta, GA (PRWEB) February 03, 2012
The NASCAR season roars open this month with the 54th annual Daytona 500 at the Daytona Intl Raceway on February 26. Goss Luxury RV customers will be packing up, climbing into their luxury coaches, and heading out to follow their favorite racing teams around the country. "Daytona Beach, Florida, is a particularly popular location for Goss RV fans," says Ken Goss.
Goss RV Inc., the premier luxury motor coach rental and charter service is the first choice among renters of luxury coaches and the most prestigious race teams. "The leading race teams now seek out Goss RV for their Luxury Motorhome needs. We are able to provide luxury RVs to any venue in the nation," adds Goss.
Both Goss RV Inc. and NASCAR have made changes to their line-ups for 2012. NASCAR has some schedule change ups and Goss Luxury RV has nearly doubled its luxury coach line up since the last racing season.
"We believe the 2012 NASCAR Sprint Cup Series schedule will once again provide fans with what they've come to expect every season -- the world's most exciting and competitive form of motorsports…The schedule has a few adjustments that we think will be good for the fans and good for the overall flow of the season," stated NASCAR chairman and CEO Brian France on nascar.com
It's not just NASCAR fans who love to travel in luxury and comfort, of course. Goss RV has become the recognized luxury motor home rental of choice for fans of race teams in almost all the race circuits. Ferrari teams and many others around North America look to Goss RV to provide all their motor home needs.
Goss offers more than 90 coach options to choose from, and can deliver their coaches right to the client's front door. They can even provide a driver and staff to set up the RV at the client's destination. "We are seeing strong indications that the public is back at the luxury table," says Ken Goss. "And we've posted the 2012 NASCAR Schedule on our site as a planning resource for out race fan clients."
For 2012 NASCAR schedule visit Goss' Travel Club House News
http://motorhomerental.typepad.com/clubhouse_motorhome/nascar_sports_destinations
Although Goss RV specializes in providing a luxurious motor home rental experience, many Goss RV customers find that renting their coaches actually results in significant savings when compared to the cost of staying in a quality hotel.
"It's especially cost efficient when customers want to bring along family and friends during their travels, saving the expense of renting multiple hotel rooms throughout the various spots on the race car circuit," notes Ken Goss.
About Goss RV Inc.
Goss RV http://www.gossrv.com and Luxury MotorHome Sales http://www.luxurymotorhomesales.com are family-owned business, with national headquarters near Atlanta, Georgia. Goss RV has more than 30-years-experience and provides the best full-service solutions for luxury motorhome rentals and charters, across the U.S. and Canada.
###