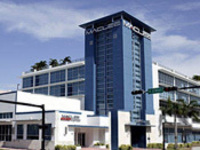 Cash buyers always have the advantage when negotiating with the banks
Miami Beach, Florida (PRWEB) January 10, 2009
Real Estate Attorney and Realtor in Miami Beach, Florida, Christian N. Folland, Esq, announces specialized combination legal and Realty services to assist luxury Miami Beach condo buyers view and purchase REO South Beach condos and homes recently surging onto the market.
Buyers benefit from Folland's combined experience and credentials because along with the great deals on Miami Beach condos and homes can come very substantial problems. Folland keeps updated lists of both the REO deals on the market, as well as lists and notes regarding the buildings and properties with legal and other problems. "Miami Beach Condo properties with great foreclosure deals may also have ongoing lawsuits and maintenance and assessment delinquency problems" clarifies Folland, who carefully reviews budgets, maintenance and special assessment records, foreclosure filings, reserve accounts and open legal issues of Miami Beach real estate, and particular South Beach condos.
REO, meaning real estate owned, refers to properties the real estate lenders have taken into their inventory through the foreclosure process. "REO properties are the best deals out there today" notes Folland, pointing out that many such properties being sold are in new buildings only a few years old, some units never occupied and still in new condition. "Lenders are not in the business of owning Miami Beach condos or any Miami Beach or South Beach real estate," points out Folland, stating that "Lenders are eager to sell their Miami Beach real estate at a reasonable price as soon as possible."
Short sales, transactions in which the lenders accept less than a full payoff of the mortgage debt, are also common in the Miami Beach real estate marketplace and are an area focused on by Folland's office. "Cash buyers always have the advantage when negotiating with the banks" states Folland, noting that both short sales and REO sales can be great deals, but the important difference is that REO properties can be closed almost immediately, as compared to a short sale which can take months to approve and often just end up in foreclosure.
Christian N. Folland, Esq., provides confidential specialized legal, realty, closing and escrow services for high profile clients buying Miami Beach condos and other Miami Beach real estate. Folland, a Board Certified Real Estate Attorney, practices law with Folland & Associates, LC in Miami Beach, Florida and operates South Pointe Title Company a South Florida title insurance company. He is an active member of the Florida Bar and the Federal Bar for the Southern District of Florida, and holds a real estate broker license with the State of Florida. Board Certified attorneys are the only Florida lawyers allowed to identify or advertise themselves as specialists or as experts. Attorneys who are Board Certified in real estate are specialists in real estate law as it relates to real property transactions including but not limited to real estate conveyances, title searches, property transfers, leases, condominium and cooperatives, interval ownership, mortgages, zoning and land use planning, real estate development and financing, real estate litigation, and determination of property rights.
Contact Miami attorney and real estate agent Christian N. Folland, Esq, to schedule a confidential appointment to discuss your real estate needs.
###