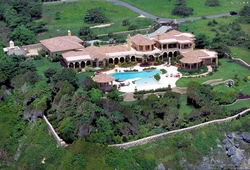 One day I was watching Jack Cafferty on CNN as he was venting frustration about some aspects of the US election process
Cabrera, Dominican Republic (PRWEB) May 9, 2008
North Coast Management, a leading luxury resort and villa rental management firm in the Dominican Republic, announced today its latest summer vacation savings special. Guests seeking to escape the political pundits and 24-hour news saturation of the US Presidential Election can save up to 40% compared to high season rates. North Coast Management is offering these savings in selected luxury and ultra-luxury vacation villas along the north coast of the Dominican Republic.
"One day I was watching Jack Cafferty on CNN as he was venting frustration about some aspects of the US election process," said Jason Matthews, VP of Sales & Marketing for North Coast Management. He continued, "So I decided if Jack was fed up then probably a lot of people were and they need an escape vacation to a tropical paradise where life is as uncomplicated as it can be."
An example of the savings is with the famous Villa Castellamonte, one of the most prestigious villas in the Caribbean, who has agreed to a 40% discount over their regular high season rates. This represents a savings of over $1500 per night in the 8 bedroom, beachfront, fully staffed, ultra-luxury vacation villa. There are a dozen villas in the North Coast Management portfolio who have agreed to participate in the 2008 Election Summer Escape.
Some restrictions apply so interested parties should contact North Coast Management for further details.
About North Coast Management
North Coast Management, S.A. is headquartered in Cabrera with new offices opening soon in Cabarete. North Coast Management provides professional property management and vacation rental sales & marketing services to leading luxury vacation resorts and villas on the north coast of the Dominican Republic. For more information or to view their vacation rental listings, visit them online at http://www.northcoastmanagement.com .
###