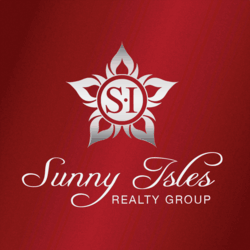 I think Transformational Outsourcing and Allen Levin can really help me meet my marketing goals to be the #1 agent
Sunny Isles Beach, FL (PRWEB) May 05, 2013
Sunny Isles Realty Group, the leading luxury real estate firm for in Sunny Isles and Aventura Florida, has hired Transformational Outsourcing and Allen Levin to handle all marketing and public relations related work.
"I think Transformational Outsourcing and Allen Levin can really help me meet my marketing goals to be the #1 agent," Hamui said. "They have a proven track record, and I am looking forward to seeing them further progress my already prosperous business."
Transformational Outsourcing is a social media marketing service for small businesses that was founded in 2008. TOI prides itself on being results oriented, innovative and resourceful among other things. The company has helped numerous small businesses get recognized virtually, while also facilitating content creation and growing their lead funnels.
Allen Levin is a social media marketing expert, who has worked with the renown social firm, Likeable Media, and also freelances social media work for multiple small business.
The duo of TOI and Levin are looking to make a real difference for Hamui and her real estate business.
"I am happy to have been brought on the Sunny Isles Realty Group team," Levin said. "I am excited to make an impact, and I see big things coming in the next year."
Sunny Isles Realty Group is in the middle of a large expansion that includes launching its new website, http://www.SunnyIslesRealtyGroup.com, while adding a variety of marketing initiatives to help increase business.
About Sunny Isles Realty Group
Estrella Hamui has been selling luxury properties in the greater Sunny Isles Beach and Aventura for 15 years. Her expertise is the understanding of the value in the condo market which is the major contributor to her success.
About Transformational Outsourcing:
Transformational Outsourcing is one of the leading Social Media Marketing companies in South Florida, and can offer small businesses a variety of online marketing services that can help clients get noticed, build their credibility and stand out from their competition. They offer a wide range of social media and marketing services including blogging, facebook management, twitter management, email nurturing, writing PR releases, SEO and blogging.