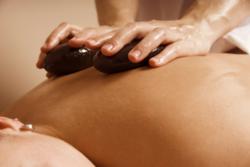 Along with the amenities, guests are surrounded by a positive environment in which they are not controlled or made to feel like victims of alcohol and drugs.
Amsterdam, NY (PRWEB) May 16, 2012
The new Saint Jude Retreats website announces an alternative to luxury alcohol and drug rehab by offering an Executive Retreat for guests; a luxurious atmosphere with a proven success rate. The Executive Retreat is one of three retreat houses guests may choose to stay in under the Saint Jude Program. While the Executive Retreat looks like a luxury rehab, there are no 12 steps included in the retreat's program. This retreat house only hosts six guests at a time and there are no group meetings. The Saint Jude Program is built off of a choice-based freedom model. Along with the amenities, guests are surrounded by a positive environment in which they are not controlled or made to feel like victims of alcohol and drugs, which does occur in luxury alcohol rehab and drug rehab programs. In fact, guests may attend social activities, enjoy visitors, and keep in touch with friends and family back home all with guaranteed privacy and confidentiality.
The Executive Retreat is not a lock-down type facility, but a warm, inviting home in a country setting. Guests are allowed to leave the retreat house to take a walk or bicycle ride. The Saint Jude Program does not try to shelter guests from the "outside" world or create a false environment as this is counter-productive to their ultimate success. Each guest has a personal concierge which will drive them off-site for an activity or just a quick trip to the store. Guests of Saint Jude's are allowed to communicate with the family and friends by phone or email and can have visitors on specified Family Days. For the executive who needs to remain in touch with their business each room is equipped with WIFI for easy access to Skype or email.
Michelle Dunbar, Executive Director of Saint Jude's adds, "Luxury alcohol rehab and drug rehab programs tend to treat people like children, with strict rules and regulations, but the St. Jude staff gives people the dignity and respect they deserve while helping them to transform their lives."
Another feature of the Saint Jude's Executive Retreat is the activities guest get to experience. Examples of these are concerts featuring current touring popular artists/bands at Saratoga Performing Arts Center (SPAC), local luxury golf courses, visits to New York City to attend Broadway Performances, Major League Baseball games at Fenway, CITI or Yankee Stadium, relaxing and peaceful fishing trips to Saratoga Lake, Lake George, Sacandaga Lake and various spots throughout the Adirondack Mountain Region. Additionally, guests get to experience the beautiful Adirondacks at its best splendor by hiking some of the most beautiful passages in the country.
Lastly, the Saint Jude program celebrates a healthy mind and body, which will ultimately help replace bad habits of using drugs and alcohol with positive relaxing ones. Guests are welcome to the Executive Retreat Spa which allows for a weekly, personal massage therapist who is skilled in several different massage techniques. Amenities also include a dry sauna, heated pool, hot tub, and a membership to a local gym. Guests have numerous options on their down time to keep them busy and active.
The Saint Jude Program is a truly different program from traditional luxury rehabs and works for any age person or personal situation regarding drugs and/or alcohol use.
About Saint Jude Retreats: Saint Jude Retreats is a drug and alcohol program implementing proprietary methodology called Cognitive Behavioral EducationSM(CBE). The program is the only truly effective alternative to drug rehab and alcohol treatment centers in the United States. Saint Jude Retreats has been helping people overcome alcohol and substance use problems through their research-based program since opening its doors in 1992. The Saint Jude Retreats program is endorsed by internationally acclaimed professionals and addiction authors, such as Dr. Stanton Peele, PhD, Prof. Emeritus David Hanson, PhD; Prof. David Rudy, PhD; Dr. Joy Browne and the late Joseph Vacca, PhD, among others.