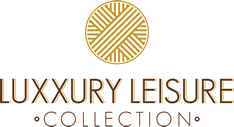 Los Angeles, CA (PRWEB) May 24, 2013
Luxxury Leisure Collection is a top travel club in the industry because they offer amazing vacations at affordable rates, and this company is now advising members on the best ways that they an save money on air fare during their summer travels for 2013.
Luxxury Leisure Collection knows that airfare is one of the most expensive parts of any travel, and over the summer these tickets can rise to unbelievable prices. Thankfully, travelers can look forward to saving money this summer while they are flying, by following just a few of these tips by tis top rated vacation club.
Luxxury Leisure Collection recommends that travelers look up the cost of tickets while planning their vacations. Many times there will be summer deals to certain destinations, but the tickets for airfare will be substantial, this is why it is recommended that travelers check the prices to locations before booking their accommodations. Travelers are more likely to find cheaper hotels closer to the day of departure than cheaper airfare. This travel club also recommends that travelers use sites online that compare various dealers. By using comparison-shopping sites, travelers can rest assured that they are getting the best possible deals while flying this summer.
Luxxury Leisure Collection also recommends that travelers fly during the middle of the week instead of the weekend. By flying during the middle of the week, travelers can avoid more expensive weekend charges, and they get lower hotel rates as well. All too often people decide to leave and return on a weekend, which makes these the busiest travel days and are therefore more expensive. This is why travelers should have flexible dates when they are searching for tickets so that they can choose the cheapest days possible to travel. By following these few tips it is possible to save money on airfare while traveling this summer.
Luxxury Leisure Collection wants to make sure that their members have the best-priced accommodations as well as other aspects of their trips, which is why they always provide the top travel tips every season. Thanks to advice from this top rated travel club, members of Luxxury Leisure Collection are having the most affordable vacations in 2013.
Luxxury Leisure Collection Contact Information
http://www.LuxxuryLeisureCollection.com
1-866-246-4393