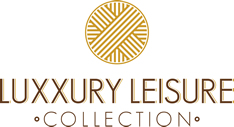 Las Vegas, Nevada (PRWEB) May 24, 2013
Luxxury Leisure Collection remains one of the top travel clubs in the industry because they are devoted to providing the top travel deals possible to their members, and this includes invaluable travel tips to save money through all areas of traveling. This is why travelers are looking forward to learning how to save even more money this summer, through the following travel advice.
Luxxury Leisure Collection understands that summer travel is the busiest time of year and that this can be worrisome to travelers, but by being flexible travelers can cut down on their costs immediately. When a traveler chooses a place to go they may feel limited by that decision, and then they are locked into set rates and prices. However, by researching a few areas first, and seeing the overall cost of each destination, it is possible to book a trip with a budget in mind and then strive to go in under that total amount.
Luxxury Leisure Collection also recommends that travelers look for free and discounted things to do when they reach their destination. If going to the beach, or another destination with large natural attractions, it is typically free to get into these attractions. By going to nature parks, or cultural areas, it is possible to save a large amount of money, and experience some of the natural beauty of a destination. Traveling around and walking through cities, museums, and art galleries is also another way to experience local cultural attractions. These areas can give you lifetime memories, and a peak into the essence of other countries and locales.
Luxxury Leisure Collection reminds travelers that staying in condos while on vacation is one of the easiest ways to save money. By staying in a condo travelers can make their own meals whenever they choose to, and they have even more room to stretch out and enjoy their vacation. These condos offer unbelievable discounts, and put power back into travelers hands, which is why they come highly recommended.
Luxxury Leisure Collection believes that it is possible for travelers to have the vacations of their dreams at any budget. Which is why they provide such amazing travel deals. Those individuals looking to get the most out of their vacations this summer should look no further than the services and advice of Luxxury Leisure Collection.
****
Luxxury Leisure Collection Contact Information
http://www.LuxxuryLeisureCollection.com
(866) 246-4393