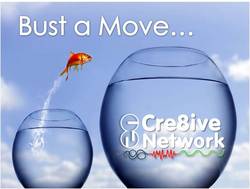 Motivating new behaviors producing greater results is what we do best
Las Vegas, NV (PRWEB) October 21, 2010
When James Hopewell developed the vision to produce McDonald's largest Managers Convention ever, he sought advice from a Change Management Guru, Dr. John Kotter, the award-winning author from Harvard Business School. "John drilled this mantra into my head – New Behaviors, Producing Better Results." Now every time James produces an event he practices his mantra and asks – "how is this going to change behaviors to produce better results for our client?"
James has successfully managed some of the industry's most creative and largest production investments. He is skilled at leading huge teams of professionals to deliver successful motivational and profit driven results beyond expectations.
One testament to his vision and leadership is the creation and production of the McDonald's Managers' Peak Experience… attracting, training, and motivating over 16,000 McDonald's Managers contributing to McDonald's rebounding North American performance.
After many successful years with McDonald's, James founded Cre8ive Network to make his special brand of creative leadership accessible to other corporations which value premium performance and results.
Cre8ive Network is all about creating Buzz*Vibe*Rhythm
Tap into Cre8ive Network and, like never before, people will hear the BUZZ, feel the VIBE & catch the RHYTHM of your masterfully produced event. "We're experts @ developing large scale conventions & events, with integrated incentives, that keep participants engaged in implementing new behaviors producing better results long after they've returned to their responsibilities."
Cre8ive Network can harmonize with your leadership team to create BUZZ, VIBE & RHYTHM for an event that will maximize the return on your investment.
Incentive, Media & Event Production
Now is a great time to make unprecedented deals yielding enormous value. "We know how to make the whole package happen for you in ways you could not do on your own. It would be difficult, perhaps impossible, for anyone to offer you more experience, flexibility & value.
Creating outrageous value for your investment is our mission!"
###