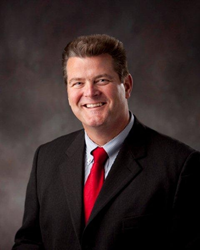 "The work done by the Laura W. Bush Institute for Women's Health will not only improve the lives of women in our community and beyond, but will change the way we educate the heath care providers of tomorrow.
Lubbock, Texas (PRWEB) October 08, 2014
It doesn't make sense that medical research is performed mostly on males and then are applied to both men and women in the clinical setting. Research should include both men and women in order to ensure discoveries can benefit the entire population, not just half.
Did You Know?
Of the 45 million people who experience chronic headaches, the vast majority are women between the ages of 20 and 45 years old, often juggling a young family, job and other commitments.
Aspirin is more effective at preventing heart attacks in men and preventing strokes in women.
Women are 50 percent more likely than men to have adverse reactions to prescription drugs, yet most drugs do not have different dosages based on a patient's gender.
There are 2.4 million bone fractures in the US each year due to osteoporosis. Of these, 80 percent are women and 20 percent are men. Yet men are more likely to die after a hip fracture and are less likely to be screened and treated for osteoporosis.
Research shows that if men and women drink the same amount of alcohol over a long period of time, women will have more organ damage to their brain, bones, nerves and heart.
Medication side effects and adverse events are more common in women because research shows women's bodies break down medications and absorb them differently.
In an effort to increase the awareness of the importance of women's health to health care professionals, the Texas Tech University Health Sciences Center (TTUHSC) LWBIWH, and the TTUHSC Office of the President, the Office of Executive Vice President, Provost and School of Medicine, will host the 3rd Annual Gender-Specific Women's Health Symposium from 9:30 a.m. to 4 p.m. Oct. 24 at the Academic Class Room Building (ACB) 100 in Lubbock, Texas.
The event will highlight research and education in the areas of women's health and sex and gender differences. In addition to presentations from TTUHSC faculty, participants will have the opportunity to attend skill-building workshops in utilization of public databases to achieve publication, integration of sex and gender into research and integration of sex and gender evidence into established curricula. For more information about TTUHSC visit http://www.ttuhsc.edu
Speakers and topics include:
Sexual Differentiation of the Brain; a Whole-Body Perspective
Geert J. de Vries, Ph.D., - Neuroscience Institute Georgia State University
When Does a Difference Make a Difference? Ovarian Hormones: Pain, Mood, and Memory
Gillian Einstein, Ph.D., - Institute of Gender & Heath, University of Toronto
The Importance of Sex and Gender in Research & Medicine
Tedd L. Mitchell, M.D., – President, Texas Tech University Health Sciences Center
The Importance of Gender in the Global Threat of Ebola
Steven Berk, M.D., - Dean, School of Medicine, Texas Tech University Health Sciences Center
SGBM in the Classroom: The Texas Tech Method
Marjorie R. Jenkins, M.D., FACP - Chief Scientific Officer, Laura W. Bush Institute for Women's Health, Texas Tech University Health Sciences Center
Because differences matter, the LWBIWH improves the lives of women and girls through research supporting scientific discoveries unique to women's health and gender differences, education advancing the knowledge of health care professionals through evidence-based resources and outreach connecting with communities for healthier lives. For more information about the LWBIWH, call (806) 356-4617 or visit http://www.laurabushinstitute.org