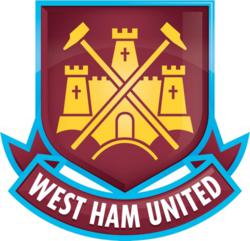 London, UK (PRWEB UK) 2 November 2012
With a strong heritage in sports sponsorship – most notably in cricketing events – this new venture sees Lycamobile expand into the exciting world of premiership football for the first time. Over the past six years, the organisation has invested over £1 million in consumer and sporting occasions and this partnership with a top flight football club provides a valuable platform for Lycamobile to further extend its reach into the community.
Barry Webber, Commercial Director, West Ham United said:
"This is a fantastic deal for West Ham United and we are proud to be THE club that Lycamobile has chosen to partner in world football. This is the start of what we hope will be a long and successful partnership which will help grow both brands in key markets.
We are always looking for new ways to grow our global fanbase and the ability to effectively expand this growth with tailored communications forms core of our agreement with Lycamobile."
"Launched only six years ago, Lycamobile is now Europe's largest MVNO having achieved over 20 million activations across 15 countries and this clearly creates a wealth of exciting opportunities to activate and grow the relationship within the local community and key international territories to benefit both the sponsor and the Club's huge global following."
Subaskaran Allirajah – Group Chairman and Founder, Lycamobile comments:
"At Lycamobile we are passionate about reaching out to our communities and we hold sports sponsorship close to our hearts as a way to do this. We are excited about the opportunities that lie ahead for both Lycamobile and West Ham United. We are already looking at the possibility of engaging more closely with the West Ham United fans and season ticket holders. The partnership complements our mission to provide the cheapest telecommunications, financial, travel and entertainment products and services to communities in the UK at grass roots level."

About Lycamobile
Lycamobile is a prepaid mobile SIM card provider that provides low-cost, high-quality international and national calls to over 8.0 million customers across 14 countries (UK, Netherlands, Belgium, Switzerland, Denmark, Norway, Sweden, Italy, Spain, Australia, France, Germany, Poland and Ireland). Lycamobile is available through an extensive network of more than 500,000 retail outlets. The brand was initially introduced in 2006 and is already Europe's largest pre-pay MVNO. Lycamobile continues to grow rapidly with further market launches planned throughout 2012. http://www.lycamobile.com