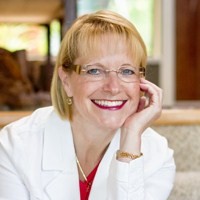 Go as far as you can see and when you get there you will see how you can go farther. Thomas Carlyle
Vancouver, BC, Canada (PRWEB) June 20, 2012
In Lydia Johnson's book The Jalapeno Handshake, she doesn't talk about a perfect world. Somewhere a perfect world may exist, a perfect world where a pot of gold lies at the end of the rainbow, trees are made of cotton candy, and all of the raindrops are lemon drops and gum drops. Where nothing ever goes wrong and plans always work out like they're supposed to. This sounds all too familiar at political campaigning times like this. http://www.thejalapenohandshake.com/
Unfortunately, we have to live in the real world, where things not only can go wrong, but usually do, and at the worst possible time. It's not realistic to believe that everything will always work out the way we planned.
Right now, political candidates are campaigning like crazy, trying to win support for the upcoming elections in November. They spend the largest part of their days and nights in public, giving speeches and being interviewed. Through fatigue, sloppy preparation, and pure human fallibility, candidates often make gaffes that can nullify the hard work they've put in. All it takes is an unfortunate word choice or a joke that misses its mark, and suddenly it's news.
How do the best candidates handle such flubs? They laugh them off and truck on. They know that the road to success is not a solid line, but a dotted line, and the spaces between the dots are where things can, and do, go wrong. They keep their goals in front of them and don't let a stumble bother them for too long. see http://www.thejalapenohandshake.com
Keeping your goal at the front of your mind is the best way to avoid letting a setback derail your plans. A mistake is just a distraction that the universe throws at you. Don't ignore the mistake, of course – repair, clean up, apologize, do whatever you can to make things right. But a mistake is just a mistake. Don't let it take over your life. Remember the old motto from the 1970s – keep on truckin'.