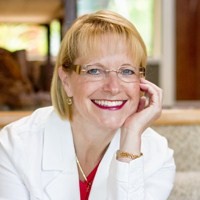 I meant what I said, and said what I meant. Dr. Seuss.
Vancouver, BC, Canada (PRWEB) December 20, 2012
"Now is the time to reflect on your relationships with the people closest to you." That's the advice given at a recent meeting by Lydia Johnson, author of The Jalapeno Handshake, a guide to business relationships. Speaking in the aftermath of the recent shootings in Connecticut, Johnson devoted a portion of her presentation to the importance of communicating to loved ones how much they are valued.
Johnson pointed out to the group how vital it is to move beyond day-to-day activities, and to make time to consider larger issues. Mature people learn to value relationships, and think deeply about close associations. Those closest to us need to know how much we care about them. Johnson emphasized three key groups.
Strong, close relationships. These are the friends and family with whom we share values and who we regularly communicate with. They are the ones we can count on in times of trouble. Sometimes they need to hear "I love you" – whether those exact words are used or not, they make a difference.
Strained relationships. Look at relationships that could be stronger and see if there is a strain or a distance. Often an uncomfortable undercurrent can be resolved by simply asking the other person, "Is everything okay between us? There seems to be some tension, and I'd like to resolve it because I value our relationship."
New relationships. Often we are acquainted with individuals who we would like to know better. Ask questions to find out their interests and concerns. Becoming genuinely interested in other people is the key to forming new relationships.
The time on earth we have with one another is never for certain. Effort spent increasing the quality of that time is always a wise investment.