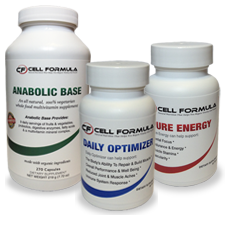 Following 15 year old Lydia Ko winning the Canadian Women's Open, True Healthy Products announces a new offer for athletes looking to improve their own game.
(PRWEB) August 31, 2012
After 15 year old Lydia Ko won the Canadian Womens Open, all natural nutrition company True Healthy Products announces an invigorating new offer for inspired athletes looking to improve their own game. At age 14 in Australia at the New South Wales Open she became the youngest player to win a professional tour event. Ko exclaimed, "'To break another record, or being in the history, it's amazing, and it's always awesome to be able to play with the pros!"
As the world turns its attention to Ko's success, True Healthy Products began a new effort to help athletes understand the positive impact that all natural supplements can have on an athlete and their performance in the field or on the golf course. They launched new free informational reports which can be viewed here: http://www.truehealthyproducts.com. The company hopes that golf fans and athletes, inspired by the success of Ko will look into their all natural approach to improving endurance, energy, muscle stamina, mental focus, and vascularity.
Sports enthusiasts and golfers can now access these free reports and obtain this invigorating offer at http://www.truehealthyproducts.com. The reports feature information on how all natural energy supplements can naturally improve an athlete's game, regardless of skill or experience level.
True Healthy Products is a nutrition company dedicated to offering the best customer service and latest products that range from all natural sports nutrition supplements, healthy dark chocolate, weight loss programs, revolutionary skin care and whole food vitamin supplements.
For more information visit: http://www.truehealthyproducts.com
Contact:
True Healthy Products, LLC
2460 North Courtenay Parkway, Suite 210
Merritt Island, FL 32953
888.400.2920