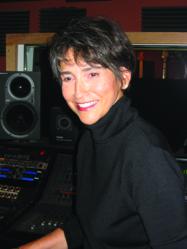 Reston, VA (PRWEB) June 11, 2013
With Father's Day just around the corner, people are either racking their brains trying think about the perfect Father's Day ideas or scrambling each and every stores searching for that perfect Father's Day gifts. But not many people realize that gifts are just "trivial-somethings" that don't last long. The only one that can express their love on Father's Day is to send and dedicate a song; a soulful song that speaks of love, cherished memories and respect and touches the right chord.
While there are many songs that are available online which are being dedicated, "Dad – Nobody Like You" written by Lynne Revo-Cohen has hit the charts. Featuring Nina Harley, this cool blue-ish, country song is the perfect Father's Day gift that professes the real love felt by one and all. Available as an E-card, this song is sure to make fathers all around smile with cherished memories.
This wonderful Father's Day E-card available on 123Greetings can make fathers all around the globe, happy and smiling. One can even listen to this song on YouTube or preview, listen or download on iTunes for just $0.99 only!
This Father's Day online card, has been written by songwriter and music producer Lynne Revo-Cohen, owner of I Will Productions. What was originally penned and written for her father when he had turned 95, it has become a worldwide a hit single that just creates the right touch for fathers everywhere.
Lynne has had a life-long love of music. Her commitment for I Will Productions is to bring about and instill good feelings to the people she writes for in her music. One of her proudest moments was listening to "This Moment Now"; a love song she wrote for her daughter's wedding ceremony.
With a sole aim to write and produce music 'til the lights go out, Lynne has written and produced original songs that have received national exposure and earned laurels. Along with colleague Danielle Westphal, she wrote and produced "I Can Touch The Sun", the theme song and music video for UN Women that was debuted at the United Nations in New York and the Swedish Embassy in DC. With another colleague; Annette Rodrigues, she wrote and produced "Hey Hey Hill/Oye Hillary", a theme song for the Presidential campaign of Senator Hillary Clinton. This song was used to organize and turn out the Latino vote in major primaries. Yet another time, Lynne Revo-Cohen wrote and produced (with Annette Rodrigues) "Listen To Me"; a Presidential campaign song and music video for Barack Obama that achieved widespread distribution and has had over 36,000 hits on YouTube till date. Lynne wrote the theme song "He's Coming Undone" for the inspirational short film (co-produced by Filmsters) that explores the struggle with PTSD by Jeans Cruz, the young Army soldier who was the key to the capture of Saddam Hussein. Lynne's jazz vocals have been featured on radio too as well as presented in a show called "Crazy Little Thing Called Love" at the storied Blues Alley jazz club in Washington DC..