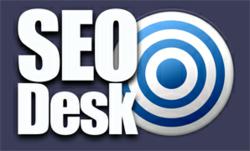 (PRWEB UK) 27 April 2013
With the promise of great weather raising hopes for summer 2013, Lyon Lighting are proud to announce the release of a range of products designed at helping customers get more from the good weather. Whether the fun takes place indoors or outdoors, Lyon Lighting have the ideal product to make the atmosphere a little more relaxed and enjoyable.
For those people staying indoors who want to ensure that their house stays cool and fresh, the new range of ceiling fans provide a range of features and benefits. The new style of ceiling fans are available in a wide range of designs and colours. The basic range of fans will ensure that there is something for every budget, but with designer brands and cutting-edge styles available, there is no shortage of options, which should help people to find the right fan for their home.
Ceiling fans not only help to provide a cooler atmosphere in the room, they can assist in keeping the room fresh and more hygienic.
If the weather is nice enough to spend long days and nights outside, the metal halide floodlights released by Lyon Lighting will be a great addition to any garden. The crisp white light that is associated with halide floodlights are popular with big firms and councils for providing safety to expansive areas but smaller models are becoming a popular addition to a home.
The metal casing provides reliability in the product and like so many products today, the security benefits are amongst the most important features around. Whether the product is primarily used to keep people safe while walking in the garden or to act as a deterrent to any thieves, metal halide floodlights add a lot to a home or property.
If summer 2013 turns out to be the hot summer that many experts are predicting, Lyon Lighting are perfectly placed to help everyone make the most of their time.
About Lyon Lighting:
Lyon Lighting have been providing an online electrical wholesale service since 2009 that has received many plaudits and positive reviews since then. The company aims to provide great value at a low cost, which includes low delivery costs and strong after sales care.