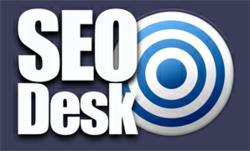 Staffordshire (PRWEB UK) 11 April 2013
The extended cold period of recent months has left many people praying for a hot and dry summer in the UK and for once, the indications are looking good. Studies in America by the National Oceanic and Atmospheric Administration (NOAA) suggest that there is a strong chance that there will be an El Nino impact for this summer, which is the type of weather condition that leads to long and dry summers in the United Kingdom. If this turns out to be the case, the new range of Lyon ceiling fans have been perfectly timed to keep people looking and feeling cool this summer.
Freezing temperatures in February and March have left many people resigned to the fact that the cold period will continue but with scientific evidence to suggest otherwise, it may be of benefit to prepare for hot days and long summer nights ahead. Of course, once the temperature starts to rise, there will be plenty of people in the country complaining about being too hot and uncomfortable but there are ways to stay cool while everyone else is losing their cool.
Ceiling fans can impact on every home
Lyon aim to provide something for everyone with a new range of ceiling fans that can cater for different needs and budgets. While it would be foolish to choose a ceiling fan in the hope of a promised summer, there is a strong argument for updating the look and finish of a home with an effective yet stylish ceiling fan.
The new designer ceiling fan range from Lyon can provide the perfect accompaniment to any room, ensuring that there is class and elegance from top to bottom. Not only do these fans have the ability to keep a room cool during the summer, they have the look and class that draws attention from guests. The new range of designer fans feature brand names and top interior designers so it will not just be the air that is cool.
Given that the weather affects everyone, there is a need for a wide range of ceiling fans to select from. Lyon are able to provide traditional and modern ceiling fans that offer cooling benefits but there are also hygiene benefits from ceiling fans. Having cool air circulating around the room is not only pleasing and cooling; it can help to prevent a build-up of insects and bugs that are so common in warmer months.Staying cool and staying safe is the best way to have fun this summer and any household with young children or pets will be glad of the additional support that a ceiling fan offers in keeping a property cool.
If the summer does go the way that the experts predict, outdoor entertainment will rival indoor activities. The new range of Lyon LED floodlights will ensure that your time outside is well lit and inventive. LED lighting provides an economic yet efficient way to light paths, walkways and garden areas, helping to keep people safe.
A warm summer will seem like a new sensation given the horrible weather in the UK of late but with the new range of Lyon ceiling fans and LED floodlights, new is looking a whole lot better.