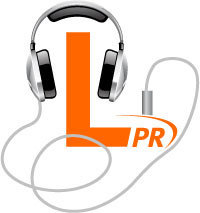 Kensington, MD (PRWEB) November 11, 2010
Lyons Public Relations, LLC, the award winning broadcast media relations firm, announced today the hiring of Nicole Murphy as an Account Executive. She will play a pivotal role in the planning and execution of radio media tours and radio PSAs for the Washington, DC area firm.
Prior to joining Lyons PR, Murphy served as media coordinator for the Center for American Progress in Washington, D.C., where she coordinated radio outreach efforts for a multitude of high-profile spokespeople including John Podesta, Elizabeth Edwards, Bishop Gene Robinson, Van Jones and Lawrence Korb. Murphy secured radio placements for the non-profit organization's spokespeople on outlets and shows including NPR, CBS Radio, Fox News Radio, CNN Radio, the Tom Joyner show, the Stephanie Miller Show, the Lou Dobbs Show, and Radio America.
"With her experience in working with some of the biggest names in radio and the media industry, Nicole is the perfect fit for Lyons PR," said president, Dan Lyons. "We are confident that she will bring a fresh and unique approach to each media campaign for our clients."
Non-profit organizations, trade associations, federal government agencies and corporations rely on the Washington, DC area based Lyons PR for their broadcast media relations expertise. Through public service announcements, radio news releases, radio media tours, and podcasts, Lyons PR communicates its clients' messages, in either English or Spanish, to radio stations and networks nationwide for broadcast.
# # #