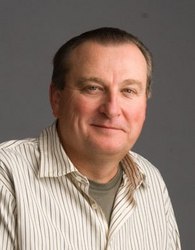 Brands can use micro-financing to target one of cause-marketing's core consumers — moms.
Chicago, IL (PRWEB) July 13, 2010
"Micro-financing is a new cause-marketing technique accelerated by the combination of traditional and emerging media. It enables brands, especially those targeting moms, to allow consumers to direct exactly where the funds for cause-marketing programs go," according to Mike Swenson, President of Barkley Public Relations.
Swenson's presentation, "How Micro-financing Can Have Macro Brand Impact", is one of the highlights of the 6th Annual M2Moms® – The Marketing to Moms Conference, presented by Kodak, October 27 & 28, 2010, Chicago Cultural Center. M2Moms® is a senior-level marketing conference designed to help brand marketing executives improve their marketing efforts to today's mothers.
"The Pepsi Refresh Project or Sonic Drive-In Limeades for Learning are excellent examples of this new technique," added Swenson, a leading expert on cause branding. "My session will show how brands can use micro-financing to target one of cause-marketing's core consumers—moms. I'll explain what moms are looking for in today's cause programs. What causes they are most passionate about. And how micro-financing can leverage emerging media in ways traditional cause never could."
Swenson will be joined by over 30 other marketing-to-moms experts, notably Carley Roney, Editor in Chief of The Bump and Co-Founder of The Knot, Inc., Stacy DeBroff, Founder, CEO of Mom Central Consulting, Eileen Gaffen, Public Relations Director, Hallmark Cards, and Amanda Stevens, Founder, CEO of Australia's Splash Consulting Group.
"In addition to general sessions and workshops, M2Moms® also includes a full roster of special events designed to facilitate peer-to-peer learning between the brand marketing executives in attendance, and between the speakers and sponsors," explained Liz Fongemie, M2Moms® producer. "Smart brands attend to catch up on the latest marketing-to-moms case studies, research and techniques and to connect with other senior marketers who face the same challenges they do."
M2Moms® is presented by Kodak. Associate Sponsors include: Ketchum, MomsLikeMe, Trone, The Bump, Barkley, imc2, WhatToExpect.com, Destination Maternity Corp., Fleishman-Hillard, Mom Central Consulting, Response Media, PMP; Showcase Sponsors: School Family Media, Carolina Pad; Workshop Sponsors: 360 PR, Frank About Women; Hospitality Sponsors: Scholastic Parents Media, Cakes.com, SheKnows, The Haystack Group, SheSpeaks; Video Journalism Resource: SNiPPiES. This year M2Moms® proudly supports: Jack & Jill Late Stage Cancer Foundation.
For conference information: http://www.m2moms.com or 860.724.2649 x11. M2Moms® is produced by PME® Enterprises LLC, 216 Main Street, Hartford, CT 06106.
###