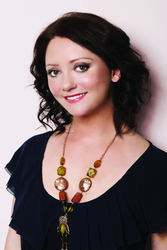 They attend because they recognize the importance of reaching women – who control 85% of consumer purchasing in almost every product category
Chicago, IL (PRWEB) February 18, 2010
Bringing the Australian perspective to marketing to women, Amanda Stevens, Managing Director of Splash Consulting Group, joins a who's who of marketing to women experts both on stage and in the audience for the 6th Annual M2W® - The Marketing to Women Conference, April 21 & 22, 2010 at The Chicago Cultural Center.
Every year M2W® is attended by Fortune 1000 senior brand marketing executives. This year's registration already includes companies as diverse as GM, Ghirardelli Chocolate, iVillage, Brown-Forman, Mary Kay, MasterCard, LifeScript, Aetna and Ubisoft. "They attend", according to Nan McCann, producer of M2W®, "because they recognize the importance of reaching women - who control 85% of consumer purchasing in almost every product category."
Stevens' Australian perspective highlights M2W®'s 2010 theme of "Voices of Success: Madison Ave & Around the Globe". Her presentation will feature case studies and anecdotal lessons drawn from her work with Australia's leading brands such as Lend Lease, Priceline, Best and Less, Celebrity Slim, Allergan, and Procter & Gamble. Stevens, who founded Splash in 1995, is the award winning author of two books, SheMarketing and SheSelling. She is widely recognized as Australia's leading authority on marketing to women.
Global marketing to women is also the topic of Power of the Purse author Fara Warner's session which details the world wide emergence of women's economic power. Warner, WSJ, NYT, Forbes and Fast Co. writer and contributor, is currently the Howard R. Marsh Visiting Professor of Journalism at the University of Michigan.
Stevens and Warner will be joined by more than 20 other marketing to women experts, notably Kelley Skoloda of Ketchum, Aliza Freud of SheSpeaks, Tim Rumpler of imc2, Jeff Weiss of Harbinger, Mary Lou Quinlan of Just Ask A Woman, Marti Barletta of The TrendSight Group and Matthew Egol of Booz & Co.
M2W® is sponsored by Associate Sponsors: Barkley, JSH&A, Harbinger, Booz & Co., Ketchum, imc2, and SheSpeaks; Workshop Sponsors: Jane Out Of the Box, Affina and Shutterfly; Showcase Sponsors: Carolina Pad, Bee Leaf Bags, Refreshing Ideas, Just Ask A Woman and Win/Win Radio; Video Journalism Resource: Snippies; Affiliate Sponsor: Chicago AMA.
For complete conference schedule and information visit: m2w.biz or call 860.724.2649 x15. M2W® is produced by PME Enterprises LLC, 216 Main Street, Hartford, CT 06106.
###