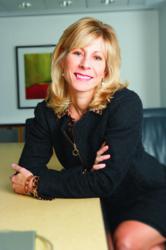 This session will highlight actual behavior, the role of influencers and insights for real cause consumer engagement.
Chicago, IL (PRWEB) March 30, 2011
The findings of a "hot-off-the-press" research study on "purpose-driven marketing" and the launch of a new initiative that focuses on "Cause Consumer Engagement" are at the core of a timely session presented by Kelley Skoloda, Partner, Ketchum and author of Too Busy To Shop with her colleague Melissa Kinch, SVP, Corporate Practice, Ketchum at the 7th annual M2W® - The Marketing to Women Conference, April 13 & 14, 2011 at the Chicago Cultural Center.
"CMOs and other senior-level marketers have chosen to spend more money in 2009 and 2010 on cause marketing than ever before. At the last Association of National Advertisers Conference, 'purpose-driven marketing' was practically evangelized," explained Skoloda. "But questions important to marketers remain. How do you achieve true consumer engagement for a brand through cause? What do women consumers say they want versus their actual actions? How do you do it in a way that is good for business as well as good for the cause?"
M2W® attendees can expect answers to those questions and more. As Skoloda says, "This session will highlight actual behavior, the role of influencers and insights for real cause consumer engagement. We'll draw insights from the 2011 Annual BlogHer Social Media Study."
"M2W® is annually attended by Fortune 1000 senior brand marketing executives," according to Nan McCann, M2W® producer. "Registration has included companies as diverse as Harley-Davidson, Bayer, Aetna, ESPN, Kraft Foods, Ford, GM, Johnson & Johnson, Kellogg, Diageo, Walgreens, Wells Fargo, NBA, Burton, Ampersand AD, L'Oreal, Kodak, ConAgra and Whirlpool. They attend because they recognize the importance of reaching women – who control 85 % of all consumer purchasing in virtually every product category. Women mean business and brand growth."
Skoloda and Kinch will be joined by over 30 other speakers, notably Marti Barletta, President of the TrendSight Group and author of Marketing to Women; Bridget Brennan, CEO, Female Factor and author of Why She Buys: The New Strategy for Reaching the World's Most Powerful Consumers and Wall Street Journal Columnist Jeffery Zaslow, author of The Girls From Ames.
M2W® is presented by Associate Sponsors: AOL, BlogHer, Ketchum, PMP, New American Dimensions, Vibrant Nation, General Growth Properties, WE tv, Ask Patty, AutoTex Pink, Wedding Central, Passchal, BzzAgent, WebMD and SheSpeaks; Workshop Sponsors: Marketing Drive, Luth Research, Euro RSCG Chicago and The Kaleidoscope Group; Showcase Sponsors: Carolina Pad, Smudge, Inc., Redbean Society, Varsity, MassMutual, Women On Course, WNBA, NBA, Barbie, Meredith Print Advantage, Collective Bias and Trek Women. Video Content Resource: Snippies. Media Sponsor: Today's Chicago Woman.
For complete conference schedule and information visit: http://www.m2w.biz or call 860.724.2649 x11. M2W® is produced by PME® Enterprises LLC, 216 Main Street, Hartford, CT 06106.
###