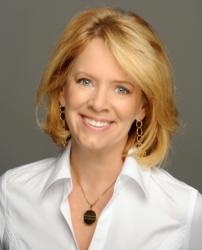 As marketers... understanding the psychology of how we become the women we are can lead to stunning insights, not only for our clients but for ourselves.
Chicago, IL. (PRWEB) March 13, 2012
Women's marketing expert Mary Lou Quinlan, Founder of Just Ask a Woman, will present her new one-woman show based on her latest book, 'The God Box' at the 8th Annual M2W® – The Marketing To Women Conference, April 24 & 25, Chicago Cultural Center.
"As marketers," Quinlan explained, "we know that one of the most critical and defining female relationships is between mothers and daughters. We know this in 'real life' but may overlook it when we connect with women as consumers. Understanding the psychology of how we become the women we are can lead to stunning insights, not only for our clients but for ourselves."
"I wrote 'The God Box' about a discovery I made after my mother's death that revealed lessons that changed my outlook on life." Quinlan added, "I promise this performance will be a memorable, professional and personal experience for all the marketers in the M2W® audience."
"A well-loved M2W® speaker, Mary Lou is a globally recognized authority on what women want. With Just Ask a Woman she advised over 100 blue chip brands including: Wells Fargo, Pepsi, GlaxoSmithKline, and KAO Brands, among others," according to Nan McCann, M2W® producer. "Plus Mary Lou comes bearing gifts! Everyone who attends the conference will receive a copy of the book, 'The God Box: Sharing my mother's gift of faith, love and letting go'. More information about The God Box Project can be found at theGodBoxproject.com."
"Understanding women and their true motivations will help the marketers at M2W® build more and better business with women. Study after study has shown that women are the dominant drivers of our consumer economy," McCann added. "They account for $7 trillion of annual spending in the US, and over $20 trillion globally."
"M2W® is annually attended by Fortune 1000 senior brand marketing executives and their agencies. Registration typically includes companies as diverse as Harley-Davidson, Bayer, Aetna, ESPN, Kraft Foods, Ford, GM, Johnson & Johnson, Kellogg, Diageo, Walgreens, Wells Fargo, NBA, WebMD, Burton, Ampersand AD, L'Oreal, ConAgra and Whirlpool. They attend," according to McCann, "because they recognize the importance of reaching women – who control 85% of all consumer purchasing in virtually every product category."
M2W® is presented by Global Sponsor: Chicago Sister Cities International; Associate Sponsors: Fleishman-Hillard, Hearst Magazines, Carmichael Lynch, Carmichael Lynch Spong, Campbell Ewald, PMP, General Growth Properties, PepsiCo WIN, The Hunter-Miller Group, GfK Roper Consulting NA, WebMD, Yahoo!; Workshop Sponsors: YWomen, Anthem!, SheSpeaks, CraveBox, The Gate Worldwide, Royal Kingdom PR Agency; Showcase Sponsors: Carolina Pad, BlogHer and Trek Women; Video Content Resource: Snippies; Media Sponsor: Today's Chicago Woman; Special Event Sponsor: The God Box Project.
For complete conference schedule and information visit: http://www.m2w.biz or call 860.724.2649 x11. M2W® is produced by PME® Enterprises LLC, 912 Silas Deane Highway, Suite 101, Wethersfield, CT 06109.